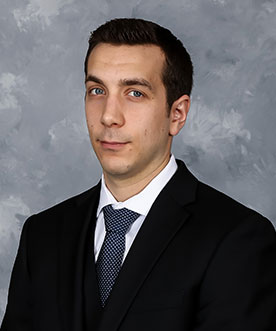 Corey Coker
Manager Marketing and Academic Performance, WJHA
Corey Coker brings a wide range of skills and experience to the True North Youth Foundation (TNYF). Corey is a native of Philadelphia, but since the age of six, has proudly considered Winnipeg his home. Although he has a BA in Business Administration, Corey has spent most of his working life in the field of social work, for a number of organization in Manitoba.
With the WJHA, in addition to on-ice responsibilities, Corey's primary role is in managing and writing curriculum for the After School program. At the elementary and middle school level, the aim of the curriculum is to promote character development, goal setting, physical activity, and nutritional health. In high school, the goal is to help students prepare for their end of semester exams, offer them leadership opportunities, and develop life goals through post-secondary and career exploration.
Corey is also active in the community having volunteered at the Winnipeg Humane Society, Amnesty International, and in 2015, he was the Director of Volunteers for Motionball – Marathon of Sport. In university, Corey was an International Student Volunteer in New Zealand and has travelled extensively to countries such as China, France, Nigeria, and Sweden.