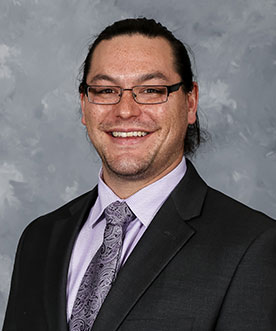 Nick Sasaki
Academic Performance Coordinator, TNYF
Nick Sasaki earned a Bachelor of Arts (hons.) and Master of Arts in sociology from the University of Manitoba. During university Nick worked for a small swimming pool company, eventually becoming a partner. After graduating he became involved with a national organization that supports burn care stakeholders where he organized national meetings, conducted medical research and prepared submissions for various grants.
Nick is passionate about sports, growing up playing hockey on the outdoor rinks at Gateway Recreation Centre, playing AAA for the Sharks, and more recently has coached a recreational team. He has worked for the foundation since 2012, and is now the Academic Performance Coordinator. In this role, Nick is helping high school students graduate by offering academic support while also navigating post-secondary education by assisting students to find financial support.
As a volunteer, Nick has given his time to the Royal Canadian Air Force and Winnipeg Harvest.