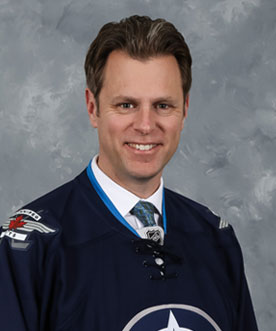 Rob Wozny
Vice President, Communications & Content, TNSE
Rob Wozny joined True North Sports + Entertainment in 2016 as Vice President, Communications and Community Engagement. Prior to joining True North, Rob was the managing partner of a Winnipeg-based communications firm that worked with a number of international, national and regional clients. In this role, he provided leadership and hands-on support in the areas of public relations, content marketing campaigns, and crisis communications for a cross section of non-profit, government and corporate sector organizations. Leveraging this experience with 10+ years as a senior television news anchor and journalist at leading news outlets across Canada, Rob has also taught public relations and content marketing university courses.
Rob has a degree in rhetoric, writing and communications from the University of Winnipeg. He has also earned a diploma in public relations and certificate in management from the University of Winnipeg's PACE program.
Committed to the community, Rob is an active volunteer with Big Brothers Big Sisters since 2001. He also coaches community club sports, association hockey, and serves on the boards of his local community club and the True North Youth Foundation.
Outside of work, Rob enjoys the outdoors and staying active playing hockey, running and yoga. Rob is happily married to Lisa, raising their two daughters in Winnipeg.