Thank You Camp Manitou Capital Campaign donors
September 23, 2022 10:00 am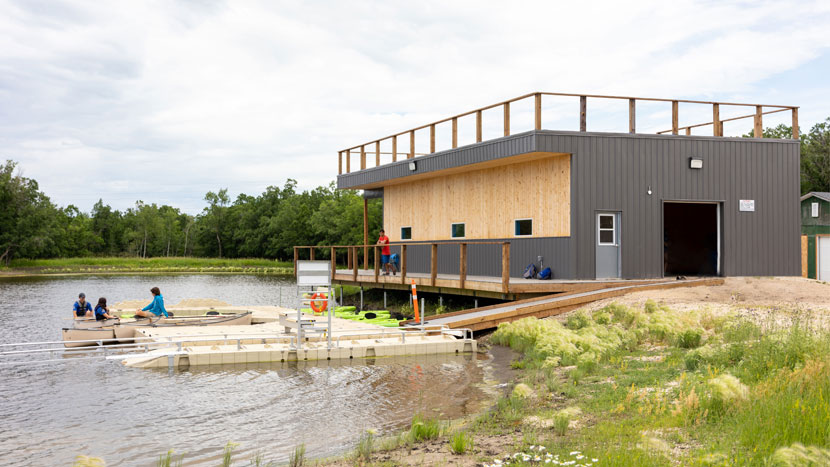 Over the past several years, Camp Manitou has been able to develop an 11-acre expansion to its grounds, accomplished thanks to the generosity of the community in raising $9 million over the past three and a half years. A 2.6-acre man-made lake, boathouse, and fully accessible dock have introduced canoeing and kayaking as new water activities while new biking trails and a skills course surrounding the lake provide new challenges for campers. Also part of the project is the Travis Price Centre Lodge, which opened in 2020, providing modern dining, kitchen, meeting, activity and dorm spaces for both day campers and school and rental groups.
In the winter months, the lake will offer pond hockey – and will be home to the inaugural Ducky Pond Hockey Classic in 2022-23 – and the bike trails will become cross country skiing trails.
The True North Youth Foundation is grateful to all capital campaign donors whose contributions will positively impact Manitoba youth for years to come.