The Magic of Camp Manitou
June 23, 2017 10:05 am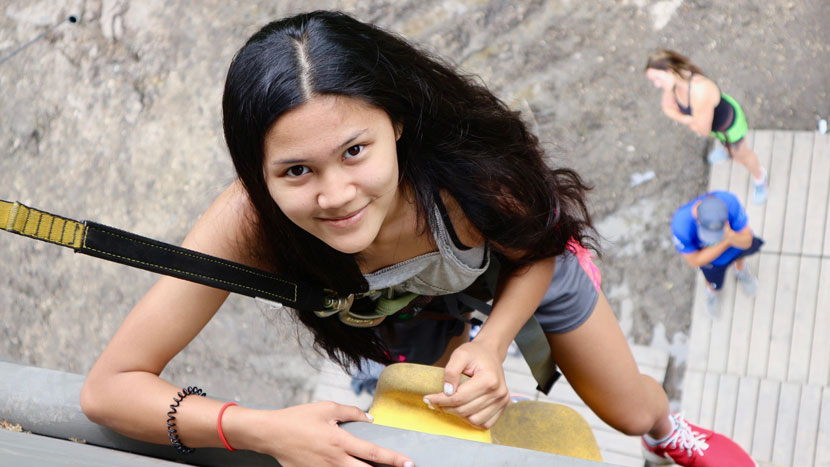 Camp Manitou is about fun, friends and connecting with nature. And for many it's about building self-confidence.
According to long-time supporter and True North Youth Foundation board member John Bock. "What the kids simply need is someone to believe in them."
Mr. Bock has been a backbone of camp as he has played a major role in its success over the years. He had lived next to camp since 1957 and has many stories about the importance that it plays in kids' lives, including one about a little girl who was too scared to go up the climbing wall.
"We had a good young person [on staff] and he realized what was happening so he went over and he said. 'You're scared, aren't you? Me too. But you know if you would help me…maybe I could go up a little ways.'"
In a week, she was at the top of the climbing wall. "That's the magic of Camp Manitou. It's a place where youngsters from the city can begin to be themselves," Bock says. "They can say, 'I can actually do something. I can climb, I can row a canoe…I can do anything!'"
We hope that some of this magic can be felt by the campers as Camp Manitou is hosting approximately 500 Winnipeg Jets Hockey Academy (WJHA) student athletes this summer. They will spend half their days at camp experiencing outdoor adventures and the other half at the Iceplex working on their hockey skills with WJHA staff.
Several WJHA staff are also part of the camp team which provides a level of comfort to the WJHA campers who see those familiar faces from their time on ice in the winter months. Rick Bochinski, Camp Director, is excited for the opportunity to accommodate the WJHA students again this summer since being able to connect with the kids year round further develops and strengthens their relationship to the True North Youth Foundation.