The WJHA at the Heritage Classic
December 9, 2016 2:29 pm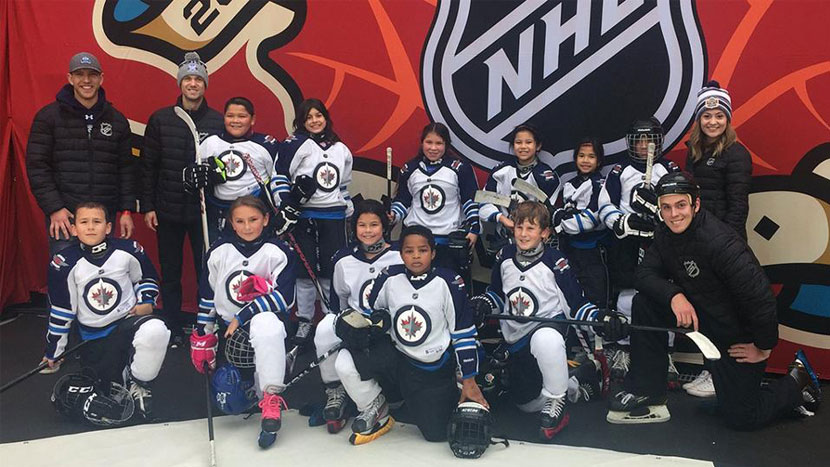 Winnipeg Jets Hockey Academy (WJHA) students were treated to a unique experience over the course of the Heritage Classic weekend on October 22 and 23, 2016. Thanks to the NHL/NHLPA and the Province of Manitoba, all 650 WJHA student athletes were given the opportunity to attend either the Jets vs. Oilers Alumni game or the Heritage Classic NHL game. As always, the WJHA removed any remaining barriers by securing bussing, staff supervision and providing nutrition for all students in attendance. Students were also invited to play street hockey at the Spectator Plaza located right next to the stadium! This was a highlight for many of the WJHA players as thousands of fans in the Spectator Plaza stopped by to watch their games.
12 WJHA minor hockey players also had a once in a lifetime opportunity to skate on the mini- hockey rink located immediately adjacent to the NHL rink. Not only did this allow them to play in front of 30,000 fans, but Glenn Anderson and Wayne Gretzky even took a few minutes to skate with the kids and pose for photos. After the game, WJHA players had the opportunity to meet Willie O'Ree for autographs and to hear about how he persevered to be the first player to break hockey's color barrier.
Thank you to the WJHA staff who worked hard to organize and coordinate over 300 students per day!