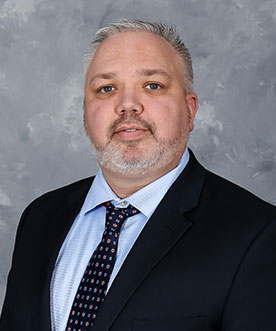 Dwayne Green
Executive Director
As the Executive Director of the TNYF, Dwayne works closely with the Chairman of the Board, Board of Directors and various agencies to provide direction for the foundation while utilizing his educational background to increase connections and opportunities for the foundation to make a difference in the academic arena.
Green carries 12 years of teaching experience all based in at-risk schools, during which he implemented numerous programs aimed at providing opportunities for those who otherwise wouldn't have them. He was the Program Coordinator for the first Hockey Canada Skills Academy in the country and guided the St. James-Assiniboia Hockey Academy from 17 students to over 250 students across the division. The Hockey Canada Skills Academies have now grown from one school in 2001 to over 100 schools nationwide.
Green graduated with a Bachelor's Degree in Education with a major in Physical Education and Geography, and is in the final stage of completing his Master's Degree in Educational Administration.