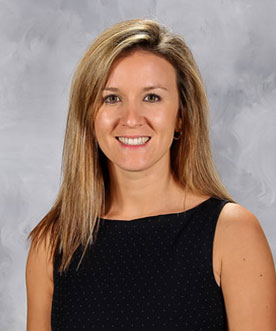 Suzi Friesen
Director of Educational Programs, TNYF
Suzi Friesen, has always been passionate about promoting the benefits of living a holistic healthy lifestyle and self-efficacy in others. Her desire to see children reach their full potential and her ability to create opportunities for success for each of her students has always been a priority. Suzi was a leader in a large school division in Winnipeg where she was a teacher for several years. It was during her time teaching that she developed a Middle Years Healthy Mind, Body & Environment Exploratory Course, as well as a high school S.E.L.F. program (Sustainable Empowering Life Fundamentals).
Prior to Suzi's teaching career, she worked for a leading wellness institute for 11 years where she evolved from working with small groups of children and adults of all walks of life. Suzi's experience also includes being a respite worker, as well as a teaching and coaching in Winnipeg's inner city.
During her post-education studies, Suzi found that helping students turn challenging moments into resilient moments and helping them find their inner strength to inquire and problem-solve is what she truly loves to do. This philosophy, along with Suzi's strong background and passion is what made working with the True North Youth Foundation a natural fit. In her position with the foundation, Suzi facilitates with the development of our educational programs. Currently, this includes Project 11 and the Future Goals Program.