Camp Manitou celebrates first phase of expansion project
November 21, 2019 4:28 pm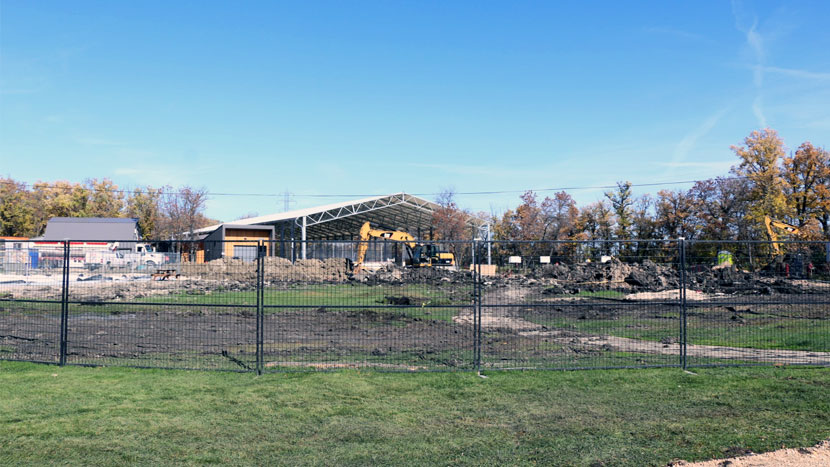 Goodbye lodge! With great memories, experiences, and friendships formed by campers over the past 89 years, the Kinsmen Lodge will be remembered as a special place at Camp Manitou.
As part of an exciting expansion project that will double the daily capacity of Camp Manitou to up to 400 campers, the lodge was torn down in October to make way for a new 10,000-square-foot lodge that will double the dining hall capacity and provide abundant space for overnight campers and rainy-day activities. In November, construction has focused on laying the foundation for the new building while exterior wall framing and construction of roof trusses will begin in December.
The new lodge is the first phase of the expansion project which also includes the development of an additional 11 acres that will create new activities and empower even more young campers to gain confidence and independence, develop life skills, foster and cultivate friendships and create lifelong memories. The new lodge is set to open in advance of summer camp in 2020.