The Unsung heroes of the Winnipeg Jets Gala Dinner
November 1, 2019 12:33 pm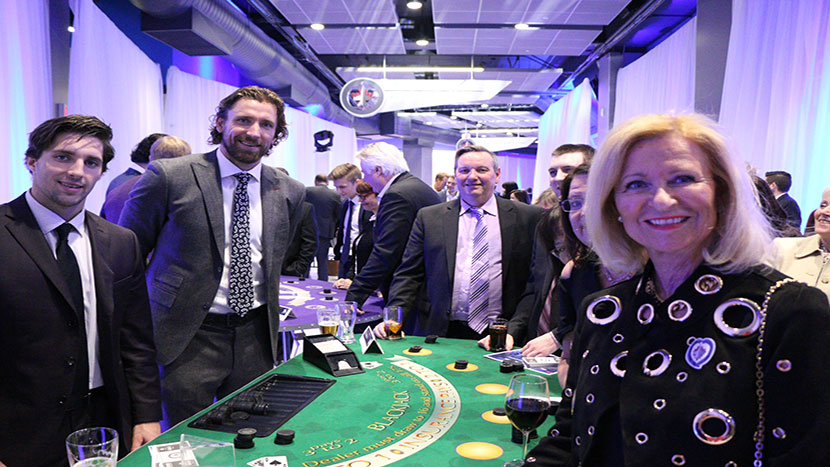 Last Wednesday, the True North Youth Foundation hosted its seventh annual Winnipeg Jets Gala Dinner. The evening was presented by Scotiabank and hosted by Scott Oake. The event featured a fun money casino hosted by the players and coaches from the Winnipeg Jets and Manitoba Moose. With the help from the Winnipeg community, this year's gala dinner raised over $320,000!
Without the belief and support of the community, the work of the TNYF would not be possible. Your collective efforts and kindness have a far reaching impact in our community. For the 2019-20 school year, over 1,300 teachers are delivering Project 11 curriculum in their classrooms and 900 students are enrolled in the Winnipeg Jets Hockey Academy. In addition, over 18,000 camper days will be experienced at Camp Manitou in 2019.
True North Sports + Entertainment volunteers once again helped make Wednesday's event run smoothly by volunteering at the registration table, coat check, silent auction, and raffle prizes, and organizing the casino games at the end of the night. The TNYF is appreciative of all the extra effort and hours that were put in by volunteers.