Role models in mental wellness and female leadership
March 16, 2021 11:29 am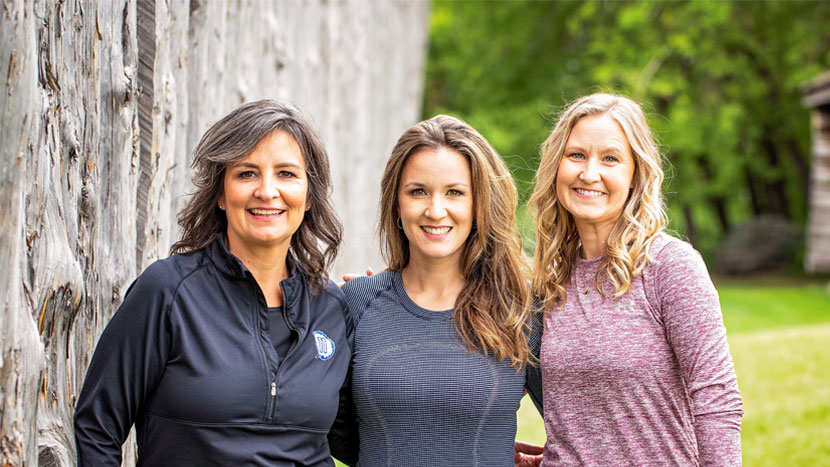 There are many gamechangers within the True North organization whose efforts do not make it onto a scoreboard or stat sheet.
Three of them happen to be the women behind the True North Youth Foundation's Project 11 – a mental wellness initiative designed to engage Manitoba's youth in important conversations about mental health and to make these conversations a part of everyday life in and out of the classroom.
Suzi Friesen, Kerri Waldbauer, and Angeli Booz left the familiarity of their jobs in the classroom to work with Project 11 – an opportunity that not only combines their passion for mental wellness with teaching, but which significantly broadens the impact they have on students – and teachers – from one classroom at a time, to more than 1,000 each year.
What was it like to leave a predominantly female teaching industry and jump into the world of hockey, to which Project 11 is very closely tied, and a potentially different atmosphere with mainly male colleagues?
Friesen, Director of Educational Programming, initially had her reservations but they were quickly put to rest when she saw how much her opinions were valued, and the supportive and inclusive environment both with those she works closest with, and the larger True North, Winnipeg Jets and Manitoba Moose families.
"It's sad that it hasn't always been easy for women to confidently speak at the table or share their ideas," she said. "But I'm so glad now that we're celebrating women's powerful stories and perspectives."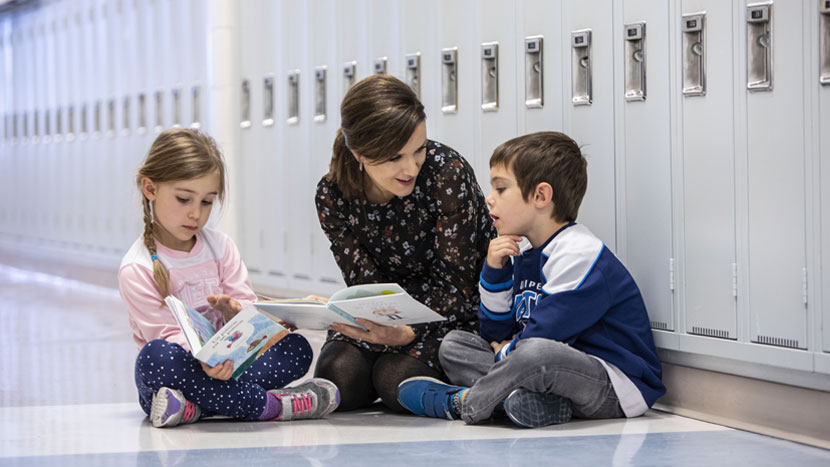 The impact Friesen, Waldbauer and Booz are making with Project 11 is definitely a powerful story. The work they do empowers teachers to bring resiliency, compassion, kindness and mindfulness to the students in their classrooms by building resources that previous generations did not have access to.
"Kids are developing skills from a young age that will benefit and empower them throughout their lives. Having a small part in that is extremely fulfilling," said Waldbauer, Manager of Educational Programs.
Those impacts hit very close to home when Waldbauer's 6-year-old son shared with her a takeaway from his classroom's Project 11 lessons on the importance of being a good friend.
"For me, that was such a proud moment and a reminder that the work we do is making a difference, both in and out of the classroom."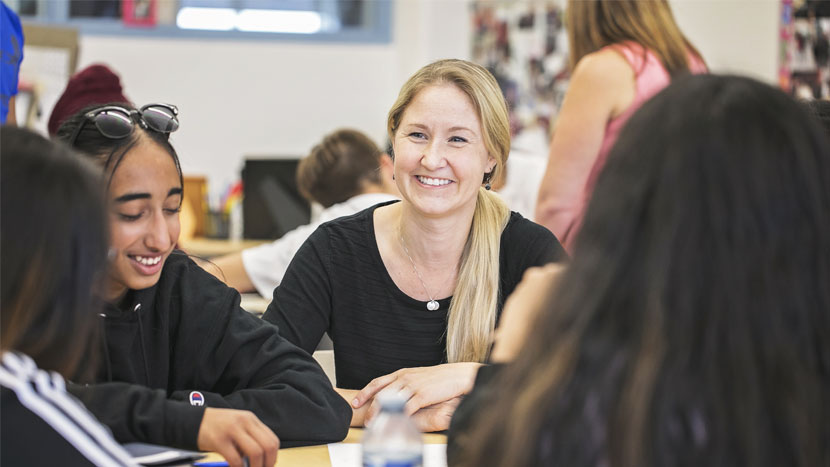 Booz agrees that it is easy and rewarding to see the impacts even in the program's newest and youngest students.
"It's exciting to think about what the potential impact on students' lives might be when their entire school career will have provided them with the opportunity to openly explore and practice taking care of themselves and their mental health."
Adding to two significant undertakings of launching French language curriculum and piloting senior years curriculum this past fall, growing teacher training demands have kept the trio hopping as the pandemic has created a greater focus on mental health awareness and care. They are grateful for this shift in thinking and growing awareness of the program and amid the busyness have made a point to remind and encourage each other to practice self-care.
"Whether it means a gentle reminder to step away from the computer for a stretch break or taking a walk outside together at lunch; it's a great feeling to be supported and appreciated by colleagues who truly value your well-being and want the best, not just for the program, but for you as well."
Booz said that an environment of continuous learning, kindness, compassion and laughter, combined with the support of the TNYF and extended True North Sports + Entertainment families, make it easy for her to stay motivated.
"I am so grateful to work with such committed and hard-working women. These ladies put their hearts and souls into every day, and it is truly a privilege to be a part of this team."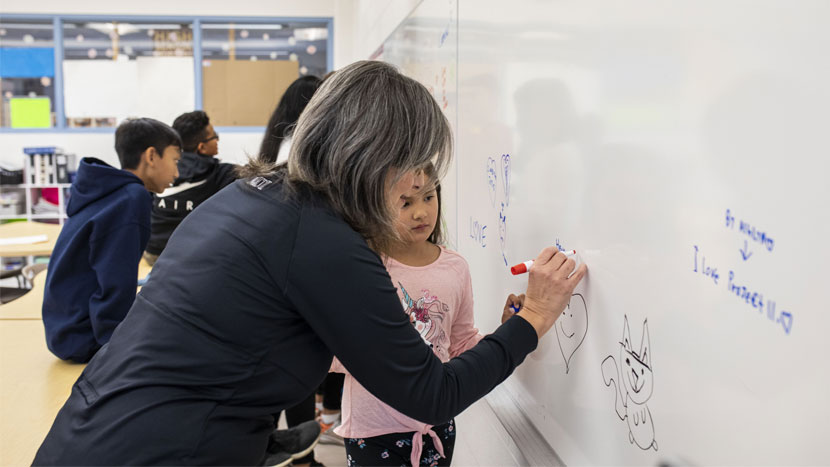 While the group is focused on creating positive mental wellness dialogue, gender equality is another important conversation and the team knows the additional influence they can have by being strong female role models. The lessons and values of Project 11 are often tied into how they lead by example.
"We can set a good example, not only by being confident and loving ourselves, but by also supporting each other and celebrating the successes and achievements of other women," said Waldbauer. "It doesn't help us to compare ourselves to one another. Instead we need to encourage and cheer each other on as we all focus on being the best versions of ourselves."
The role models in Friesen's life taught her to trust her intuition and her capabilities.
"I know I have a responsibility in my director role to inspire other young girls who may think leadership roles aren't in their cards," said Friesen. "If you work hard, focus your energy on your goals and love what you do, you will bring value and inspire your industry."