Spring Into Giving – Day 5: Giving youth valuable relationship lessons
May 13, 2022 7:00 am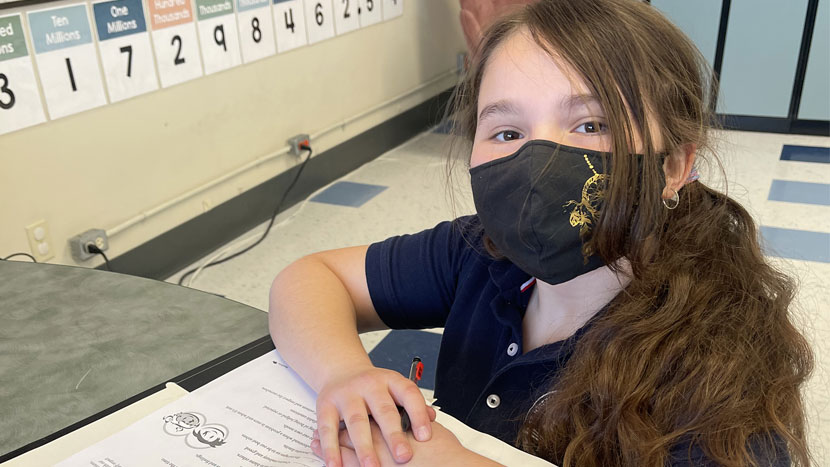 Donate to the TNYF Spring into Giving campaign TODAY by clicking HERE!
Grade 6 student Zenovia may have been familiar with mental health and its impacts from encountering them at home, but without Project 11, she may not have had the space to discuss those topics with her peers.
Zenovia's mother, Rose, deals with mental illness, so she's learned plenty about mental health at home. But there's always room to learn more.
"I became more aware of stress, how to deal with stress, what triggers me, healthy boundaries for myself and others, and mental health altogether," said Zenovia about what she's learned from Project 11.
To Rose, the lessons learned through Project 11 are as valuable as learning multiplication tables and grammar. She sees the program as filling what would otherwise be a large void in the education system. With the program positively impacting their life at home, it's not hard to understand why she sees it that way.
"Zenovia has been able to share issues and concerns more openly, is able to discuss mental health topics, and is more patient and understanding with me and my struggles with mental illness," said Rose.
Equally important to Rose is that the program is teaching her daughter about relating with her friends, and how to solve relational problems and other challenges all youth face.
"She also understands classmates' points of view and is more patient and supportive with them. When she interacts with kids her age, she is more patient, caring, and aware of their boundaries and what their preferences or choices are."
Rose is extremely grateful to have the support of P11 in instilling those values in her daughter and Zenovia is just as aware of how important the lessons are – both for her current stage of life and beyond.
"I think it's important because most of your childhood and teen years happen in school, and your mental health matters a lot when you get stressed out from homework and work in general," Zenovia noted. "Sometimes friendships can have rough spots, and knowing how to respect each other's boundaries and knowing how to handle situations with each other can really help keep friendships and make them stronger."
Learning a lesson like that so early in life is crucial for any student and will be a skill they can draw on whether at school, home, or anywhere their path leads them in the future.
Give Manitoba youth like Zenovia the chance to learn valuable relational skills by donating to the TNYF Spring into Giving campaign HERE! All donations make a difference for Manitoba youth, as just $75 supports a month's worth of Project 11 programming for a classroom.