Project 11 excited to be building classroom communities in person again
October 29, 2021 9:27 am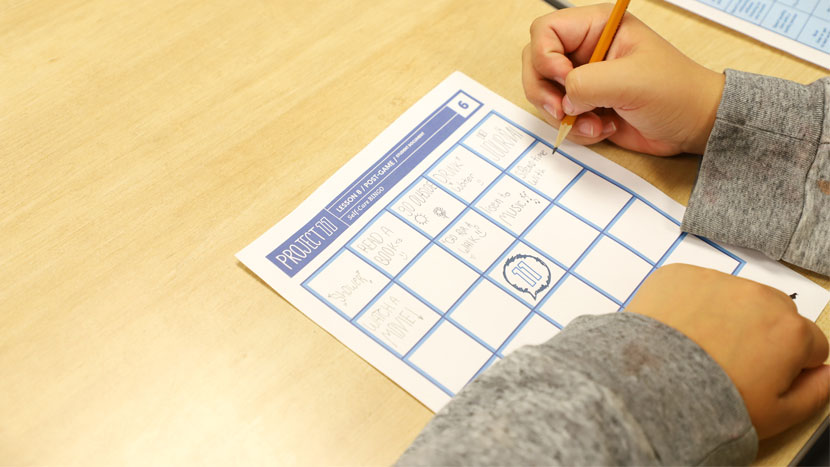 "Some people think kids should have nothing to stress or worry about."
Though many people may look back at their childhood and recall simpler times, the words of Grade 5 Project 11 student Ryder are a healthy reminder that being a child isn't always easy.
"When I do get stressed, it's usually because I feel like I am not being heard. I get frustrated," continued Ryder.
Ryder certainly isn't the only youth to face stress or frustration. Rose, another Project 11 student, knows that to be true. In 2018, one of her close friends from school passed away in a tragic house fire.
"I found out about her death at school with all my other peers," said Rose. "I still remember walking into school that day and seeing all the teachers crying. We spent all day just sitting and crying and talking about memories we had of her."
While Project 11 cannot eliminate the hardships youth face, the program can help kids learn how to cope with difficult times and stressful situations. Like many things, these conversations are better had in person. That's clear from Rose's story, where being together as a community was part of the healing process. Those in-person connections are crucial to many aspects of mental health, but with the COVID-19 pandemic having forced kids to learn remotely from home full-time at the start of the pandemic and then part-time for some last year, making those face-to-face connections hasn't always been easy.
Nonetheless, Project 11 has remained an important part of classrooms' schedules.
"The pandemic brought mental health to the forefront for many people as they dealt with not seeing friends and family," said Project 11's Director of Educational Programs, Suzi Friesen. "The same was the case for our students and teachers. We're grateful to be an online resource so that classrooms could continue to focus on healthy coping habits and spend time sharing their experiences and emotions. Classrooms that were already using Project 11 leaned on it while doing distanced education, and many more teachers who weren't yet trained in the program did so during the pandemic to be able to use it in their classrooms."
Now that all students are back in school regularly this fall, Project 11 staff, teachers, and students are all excited to be able to share their emotions and experiences in the same room as their peers.
"Project 11 has helped my friends and I learn about kindness and how to be a good friend. Sometimes at home, we did breathing exercises when we needed to calm down or relax. To feel good, we play hockey together in our basement and play other fun games together," noted Adrian, a Grade 3 Project 11 student on what he's learned from the program. "Good friends spend time together and talk to each other and help each other."
Clearly, even while learning from home, in-person connection with friends was extremely important.
For Rose too, the in-person Project 11 sessions were what helped her deal with the tragedy of her friend's passing, and they continue to be a helpful resource for her.
"Through Project 11, I was able to express my anger, sadness and hopelessness in a healthy way," said Rose. "I started to journal and started to work out so that I could get my feelings out. Project 11 also helped me start to get healthier again, since when my friend passed, I wasn't eating properly. I was lucky enough to find ways to cope thanks to Project 11, and I am really thankful for the program."
Whether dealing with loss, sorting out a frustrating situation, or working on building a healthy relationship, Friesen is excited for kids to again be discussing mental health the way it was meant to be discussed.
"We designed our program to be learned in school for a reason," Friesen stated. "Not only does it give us an avenue to reach many kids across Manitoba, but it's a place where we can reach them in person. Through the lessons, teachers get to build relationships with their students, and students get to build relationships with each other. That element is as important to the program as any of the lessons."