P11 Virtual Summit expands audience for important mental wellness messages
February 21, 2020 10:36 am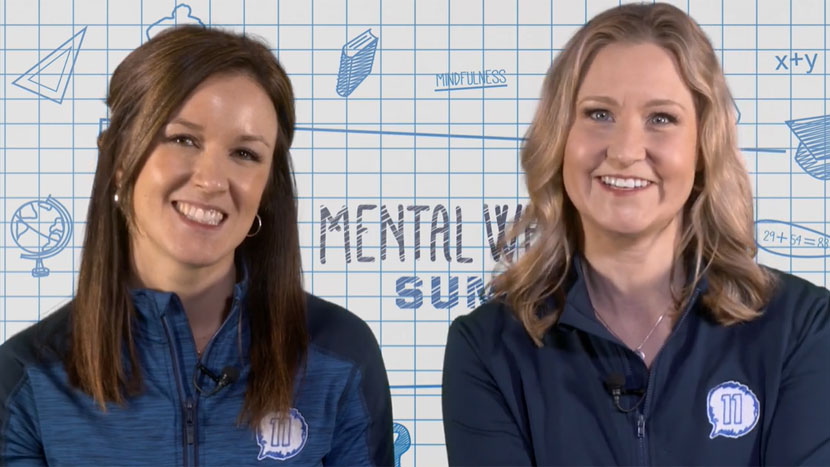 For the past two years, Project 11 (P11) has brought youth together for a celebration of mental wellness at an in-person summit, held first at the Burton Cummings Theatre, and then which grew to Bell MTS Place.
It's an event that has brought community to the issue of mental wellness and that has allowed the many classrooms engaging in P11's mental wellness curriculum to continue the important conversations they have started in their own schools.
While this year, the summit's focus was still on the importance of positive mental health practices, the delivery was a little bit different, coming directly to classrooms via a computer screen.
"The energy has been amazing at our live summits and the messages are so important for youth – we wanted to give more classrooms the chance to participate and hear the messages and stories of our ambassadors," explained Suzi Friesen, Director of Educational Programs for the True North Youth Foundation.
This year's virtual summit was a collection of favourite footage from summits past and "Intermission" videos used in P11's curriculum, infused with new inspiration from P11 educators and ambassadors including Ace Burpee as host.
Winnipeg Jets and Manitoba Moose players like Blake Wheeler, Connor Hellebuyck, Mathieu Perreault, Bryan Little, Nikolaj Ehlers and Eric Comrie shared on how they stay mentally strong with one of their important messages for youth being to keep open lines of communication with family and trusted friends.
With role models including athletes Desiree Scott and Bailey Bram, musician Don Amero, entertainer and inspirational speaker Cameron Hughes and social justice warrior Deepa Prashad, there were a variety of personalities and stories that students could relate to, and draw inspiration from to benefit their own mental wellness practices.
"The summit is meant to promote living a holistic, healthy lifestyle," said Friesen. "Whether music resonates with them, or exercise, there is not just one thing that works. By being exposed to a variety of stories and experiences, students can find what healthy coping strategies work best for them."
As field trips can sometimes present logistical challenges, the option to participate in a virtual summit from the comfort of their own classrooms was embraced by educators. The hour-long stream was able to be stopped and started to fit with the class schedule and also included segments encouraging active participation.
More than 1,400 classrooms were invited to join the stream from Jan. 27 through Jan. 31 when it was available online, coinciding with Bell Let's Talk Day.
Much like P11's curriculum engages kids in important dialogue around mental wellness, teachers agree that the virtual summit provided a springboard for courageous conversations within their classrooms.
For any classrooms that were unable to take part, the virtual summit will again be available for streaming to acknowledge National Mental Health Week from May 4 to 8.
For more information or to register for teacher training, visit ProjectEleven.ca.