TNYF 12 Days of Giving – Day 4: Giving youth a place to belong
December 9, 2021 7:00 am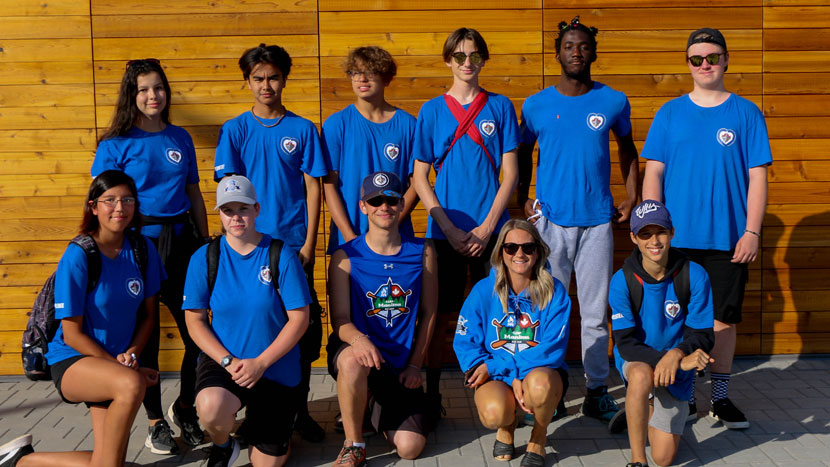 Youth need a safe place to belong where they can learn more about themselves at a time in their lives when they are still figuring out who they are. For Camp Manitou activity leader and WJHA student Sam, camp has been that place for her.
Sam deals with anxiety, which can make finding those places to belong even more challenging. Even at camp she has had weeks that were hard for her – weeks that could make some not want to come back. But Sam has kept coming back because Camp Manitou has become a place where she always feels comfortable and feels she belongs to something.
Though Sam was put out of her comfort zone in her role of caring for kids, it was through that challenge that she found an unrealized strength of relating to campers and understanding their emotions. By continuing to stick with it even through difficult situations, Sam was able to find confidence as the campers showed their appreciation and attachment to her as a leader, always happy to see her from week to week.
Thanks to her Camp Manitou experiences, Sam acknowledges that she would love to stay involved with the True North Youth Foundation even beyond her high school years, as it's allowed her to focus on her self-confidence and mental health.
"For me, Camp Manitou has always been a safe space. I don't have to hide from anyone or even myself. I feel like I am my better self when I am at camp." – Sam, Camp Manitou activity leader and WJHA student
Be a game changer this holiday season by giving more youth like Sam the chance to find a place where they belong by donating to the TNYF 12 Days of Giving campaign HERE! All donations make a difference for Manitoba youth, as just $50 provides lunch to a camper for a week of summer camp, and $270 covers the cost of a week of day camp for a child who might not otherwise have the opportunity to attend.