12 Days of Giving – Day 10: Giving youth a chance to stretch themselves and try new things at Camp Manitou
December 23, 2020 9:40 am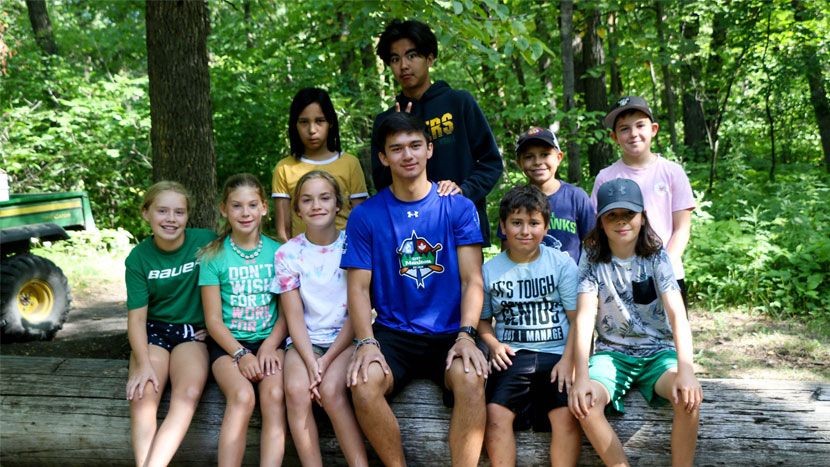 Reflecting on her week of day camp at Camp Manitou this summer, Geordana had this to say:
"I was nervous at first, but it was easy to get used to being at camp. Making some friends was easy and the adults were really nice."
A pretty standard answer from a camper, by all accounts.
What wasn't standard about Geordana's camp experience, though, was how she got there in the first place. They say it takes a village to raise a child, and five teachers from Geordana's school showed what amazing things can happen when that village supports a child in an above-and-beyond way.
"We wanted to give Geordana something exciting to look forward to during her summer break," said Allie Smith, a school psychologist at William Whyte School where Geordana attends. "The time away from school can feel long and boring sometimes. She had never been to camp before and was excited about the idea. She deserves every enriching experience out there."
The group of five teachers at William Whyte didn't just help to get Geordana registered for camp though. They went even further than that by personally ensuring she had transportation to and from camp each day.
"Once I knew Geordana had the chance to attend day camp, I put out an email to staff at school who know her well, asking for their support with driving her each day," said Smith. "Staff also coordinated with the family to make sure that Geordana had what she needed for camp, such as a bathing suit and towel, and so on."
The efforts by the school staff, of course, were of huge benefit for Geordana. She may have been nervous at first, like she mentioned, but the Grade 6 student was able to make many new friends and try many outdoor activities, among which her favourites were swimming, fishing, and rock climbing.
Physical activity and outdoor adventure are important for youth in the summer months. Not only do kids get to hone their skills, they are also stretched to try new activities that they may not be familiar with or get to try elsewhere. Those kinds of experiences and the impacts they make are bound to show themselves in the classroom, but Smith and her colleagues are sure Geordana's camp experiences will prove valuable far beyond the walls of a school.
"We hope that Geordana made some good memories to share with her friends and family, and that she will remember this as a time she took a risk to try something new and it was worth it," added Smith.
Geordana surely believes so too. She's already telling other kids to sign up for next summer.
"I would get them a form to fill out," said Geordana on Camp Manitou registration. "I think kids should try it out, because most kids would like it."
Become a game changer for youth like Geordana and give them the opportunity to stretch themselves by trying new things at Camp Manitou by DONATING TODAY!