Fuel for the fight: Esso donates $10,000 to mental wellness initiative Project 11
February 9, 2021 2:00 pm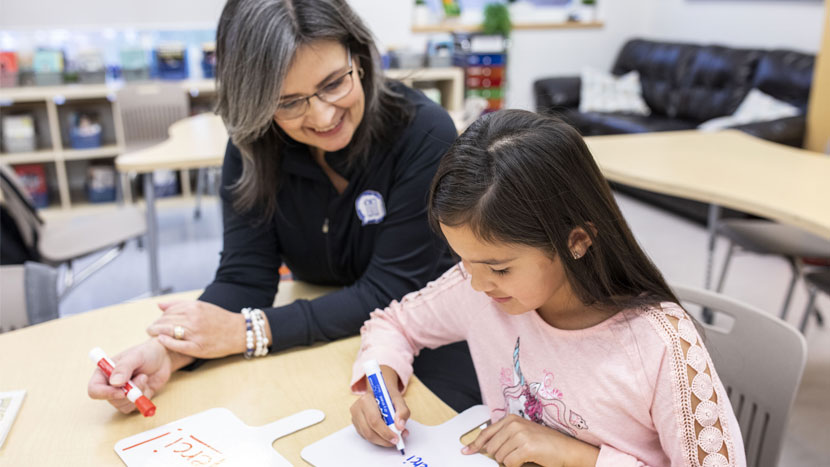 Project 11 has been supporting youth and teachers on the topic of mental health since inception and teaching them the importance of being there for each other along the way. Though the program is often the one offering support, it wouldn't be able to function without the help of others.
One of those contributors to Project 11 in the past year is Imperial Oil, better known by their Esso and Mobil gas station brands. In 2020, to celebrate Imperial Oil's 140th year of operations, the company designed the Fuel What Matters campaign to give back to Canadian communities with the goal of donating $140,000 to local organizations across the country. In a year that has been challenging for everyone with lockdowns and restrictions, the company decided the funds should go to local mental health organizations. With Imperial Oil putting $5 towards the initiative for every download of their Speedpass+ app from Oct. 14 to 28, the $140,000 was reached, meaning 14 mental health organizations from coast to coast would receive a $10,000 donation.
"With everything that has been going on in the last year with COVID, we wanted to put our efforts towards mental health," said Gillian Savage-Knight, Manitoba Area Superintendent for Imperial Oil. "Mental health has been a big internal focus for us as well. We'll regularly check in with our teams on their physical and mental health to make sure they are ok on their workloads and their personal lives."
To choose the mental health organizations they would support, Imperial Oil's head offices contacted various regional offices for recommendations on where to donate the funds. After looking at many local organizations, Savage-Knight and her colleagues in Winnipeg were drawn to the mission of Project 11.
"The fact that Project 11 is teaching coping strategies to kids is important," said Savage-Knight on what drew their team to the cross-curricular proactive mental wellness program. "These kids are learning a lot of healthy skills, to be aware of their own mental health, and how to work through challenges that may arise in their lives. I have two boys of my own and we are certainly trying to teach them similar things, so for Project 11 to be normalizing these conversations in classrooms and giving students a positive experience in talking about mental health is a big deal."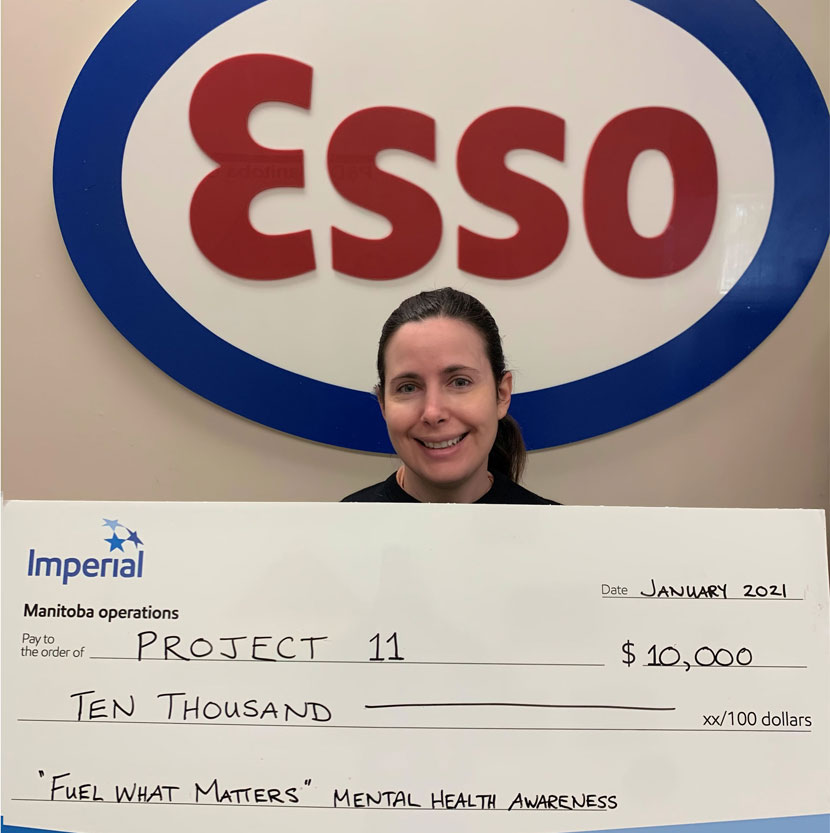 Hearing that kind of buy-in for what Project 11 is doing is always encouraging for those who work with the program. Suzi Friesen, Project 11's Director of Educational Programs, noted that more and more classrooms have been involving themselves in the mental health conversation this year.
"Teachers are appreciating mental wellness resources now more than ever. Having access to virtual lessons, activities, podcast episodes, or connecting with P11 Winnipeg Jets ambassadors via Zoom has been extremely beneficial during a time where everyone is experiencing an increase of anxiety and stress due to these uncertain times where teachers and students are experiencing ongoing change."
To have a large company like Imperial Oil choose to use their funds and influence in the field of mental wellness is just another display of how important the topic is to Friesen and the P11 team.
"It means a lot when companies like Esso appreciate the work that already exists and want to help and be a part of making a difference in our community by empowering students early on to build essential coping strategies that will stay with them for a lifetime."
Their $10,000 dollar donation will do exactly that, making a difference by expanding Project 11's capacity to offer the program to students in Manitoba. Project 11 plans to use the funds to aid in translating their high school curriculum into French – something they've already done with their early years and middle years lessons.
Project 11's valuable programming wasn't the only factor that drew Imperial Oil to Project 11 – the group also loves that Project 11 is connected to hockey through the Winnipeg Jets. Imperial Oil has long supported hockey at all levels in Canada – first sponsoring Hockey Night in Canada broadcasts in 1936, to supporting minor hockey through the Esso Medals and Certificates of Achievement program, and even partnering with hockey icons to promote the Fuel What Matters initiative.
Tying hockey to their mental health initiative was surely no after-thought by Imperial Oil. The physical activity, sense of team, and many other lessons that youth can learn through hockey can help them far beyond the ice with their health – both physical and mental.
"Hockey is Canada's sport, as we all know, but organized sports are so important for kids as they develop," said Savage-Knight. "When youth get to be part of a team in particular, they learn so many skills like teamwork, dedication, and working towards a goal."
Nobody can play hockey alone, and nor should anyone face their stresses, anxiety, or hardships on their own. The fight to end the stigma around mental health is truly a team game, and Project 11 is proud to have so many teammates – including Imperial Oil – on their side.