Roslovic, Bitetto, and Hellebuyck donate prize money to Project 11
May 25, 2020 4:04 pm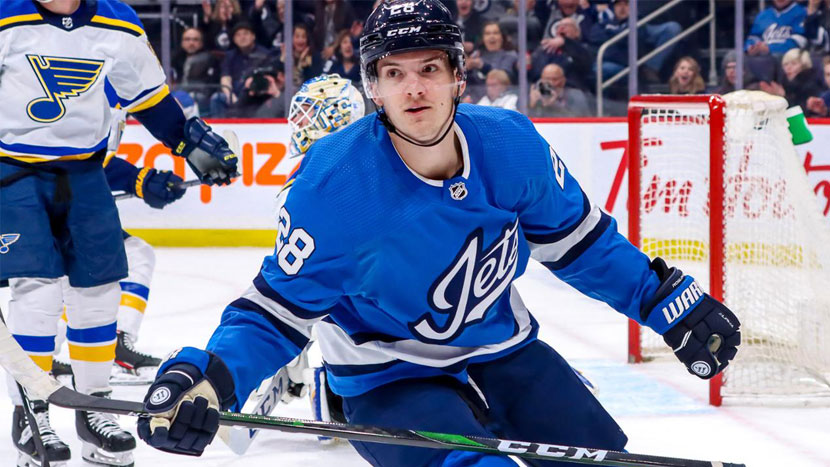 Since the program was launched in 2013, Project 11 has helped countless students learn the importance of mental health, positive coping strategies, and increase self-awareness of social, emotional, and physical wellness.
The True North Youth Foundation (TNYF) program has grown steadily over the past seven-plus years and thanks to Winnipeg Jets players Jack Roslovic, Connor Hellebuyck, and Anthony Bitetto, that growth received a big boost on May 20.
The trio competed in an online Fortnite tournament, created by National Hockey League Players Association members J.T. Compher and Zach Hyman.
Thanks to a third-place finish, Roslovic, Hellebuyck, and Bitetto earned a $25,000 USD prize that they donated to Project 11.
"It's so great to really know where the money is going," said Roslovic. "We're really familiar with it and we know how good of a job they do."
Roslovic was informed of the tournament by Bitetto, who has been very active in online charitable tournaments since the NHL season went on pause on March 12.
One phone call was all it took to convince Roslovic to play.
"After I heard it was for charity – and with the 'stay at home' message and trying to stay safe – I figured I'd go ahead and play," he said. "It was all for fun and it was great that we could raise some money."
Heading into the final round, Roslovic's group held top spot, but were overtaken by teams from the St. Louis Blues and Pittsburgh Penguins.
But Roslovic says he isn't too upset about that.
"We just had fun. That was the whole point of the tournament, have fun and raise some money," he said. "It's a really hard event to set up, so credit to those guys that did all that work. All we had to do was play in it and enjoy ourselves."
A number of Jets players (as well as Manitoba Moose players) are actively involved in Project 11, including Bryan Little, Nikolaj Ehlers, and Eric Comrie.
The program already has lesson plans for students from kindergarten through Grade 8, reaching 50,000 kids in over 780 schools – numbers Roslovic hopes his team's donation can help continue to grow.
"We are so thankful for the players choosing Project 11 for this donation," said Suzi Friesen, the TNYF's Director of Educational Programming. "Teachers will be equally excited to know that these funds will help our new curriculum for Grades 9 through 12 become a reality sooner than planned, including translating the program to French."
Project 11 has been especially valuable in helping youth deal with the uncertainties of the pandemic. Hundreds of teachers have been newly trained over the past few months to bring the tools and lessons back to their students.
While the need for mental wellness strategies has not slowed during the pandemic, the pause in the NHL season has affected the TNYF's primary funding source – its gameday 50/50 program – making the players' donation all that much more vital.
"During these unprecedented times our ability to raise funds has been extremely limited so this will go a long way to allowing us to enhance Project 11," said Dwayne Green, TNYF Executive Director. "Manitoba has always been known as a province of giving. Our Winnipeg Jets have continued that tradition of generosity over the years for many not for profits in Manitoba and we were surprised and extremely thankful to hear Roslovic, Hellebuyck and Bitetto chose Project 11 as their charity of choice with so many deserving causes out there."
"It's an important thing for us to give back with it being a large charity in Winnipeg and well known," said Roslovic. "It's nice to help them keep their (message) and what they do best going."