TNYF 12 Days of Giving – Day 1: Giving youth a chance at a fun and exciting camp experience
December 6, 2021 7:00 am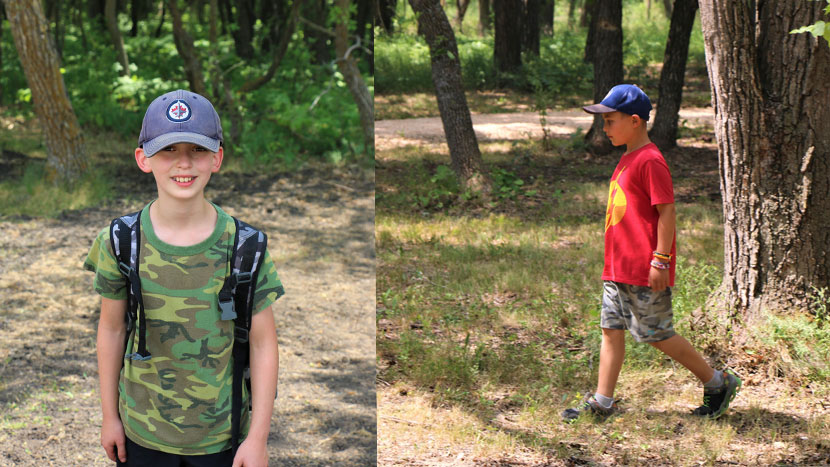 The thud of an arrow striking the bullseye. The whiz of a zipline. The scratch of fingers clamouring for the next rock on a rock wall.
Though we hear many sounds in a day, these sounds are unique to a summer camp. And though Manitoba youth could hear those sounds at any number of camps in Manitoba, few camps are as accessible as Camp Manitou, both locationally and financially. The camp is located just 5 minutes west of Winnipeg and offers camp fee subsidies to give all youth the chance to experience camp.
Brothers Ben, Jack, and Noah love spending time in the outdoors, and love that they can do that so close to home. The close proximity to the city has given them the convenience their parents need, yet hasn't taken away their ability to hear the wind in the trees and the rush of the river nearby.
Their mother Jennifer, meanwhile, associates a different sound with camp – the chatter of her boys about the fires they built, the bike trails they explored, and the fish they caught. But what she sees is much more significant. Every time she pulls into the parking lot, she sees three boys who don't want to leave, and once they get in the car, she witnesses a trio that have grown in kindness, acceptance, and teamwork.
That's all thanks to the supportive camp staff and volunteers who make Camp Manitou a welcoming place every day. Jennifer has seen those staff take the time to connect with her boys and other kids, getting to know them to the point that they've created new activities based on the campers' interests.
"Camp Manitou has helped my boys be more confident in making new friends and trying new things. The combination of the phenomenal outdoor activities, unbelievably caring staff, and commitment to creating a positive atmosphere for all kids makes it by far the best camp we have ever attended." – Jennifer, Camp Manitou parent
Be a game changer this holiday season by giving more youth the chance to experience the sights and sounds of Camp Manitou by donating to the TNYF 12 Days of Giving campaign HERE! All donations make a difference for Manitoba youth, as just $50 provides lunch to a camper for a week of summer camp, and $270 covers the cost of a week of day camp for a child who might not otherwise have the opportunity to attend.