WJHA participant shows passion for hockey off the ice with NHL Youth Advisory Board
April 22, 2020 11:16 am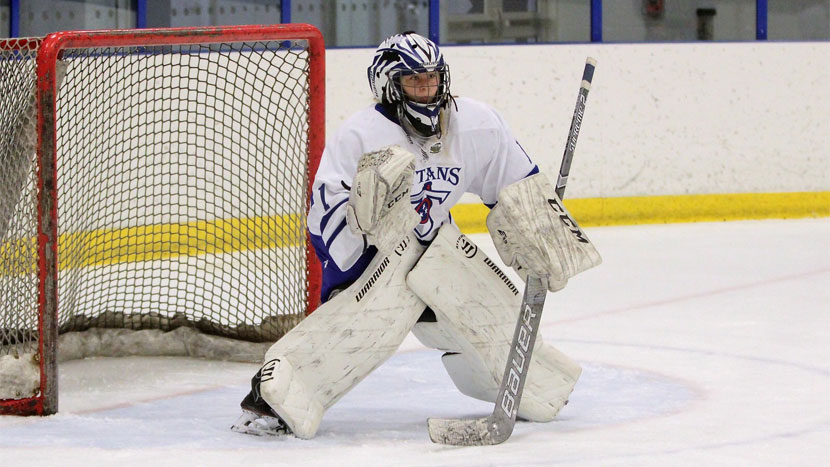 If you worked for the NHL, how would you continue to grow the game of hockey and promote the sport to young people? You'd probably want the input of someone like Christmas Johnson, a 14-year-old member of the Winnipeg Jets Hockey Academy (WJHA) and bantam-level goaltender who is as passionate a hockey fan as you will find in Winnipeg, or North America for that matter.
That's exactly what the NHL has done this season. They've gone directly to the demographic they are targeting – youth – and asked for their input through the Power Players Youth Advisory Board. Johnson, by no coincidence, is one of 15 North American members of the Advisory Board.
"We had to write an essay and write about why we should be involved in the program," said Johnson of the application process for the Youth Advisory Board. "All 15 of us got picked based off of our essays."
The Youth Advisory Board's goal is to have young hockey fans help advise the league on hockey-related topics important to their generation, and to attract more youth to the sport of hockey. They meet for discussions throughout the year via phone calls and online chats, providing honest and impartial advice, suggestions, and opinions to the NHL on various topics from marketing and community engagement to understanding the rules of play, social content, and more.
Who better to attract new fans to the game than Johnson? She was drawn into hockey by the WJHA when she became involved with the program in Grade 4, and now is the best female goalie for her age in the city according to WJHA Director Murray Cobb.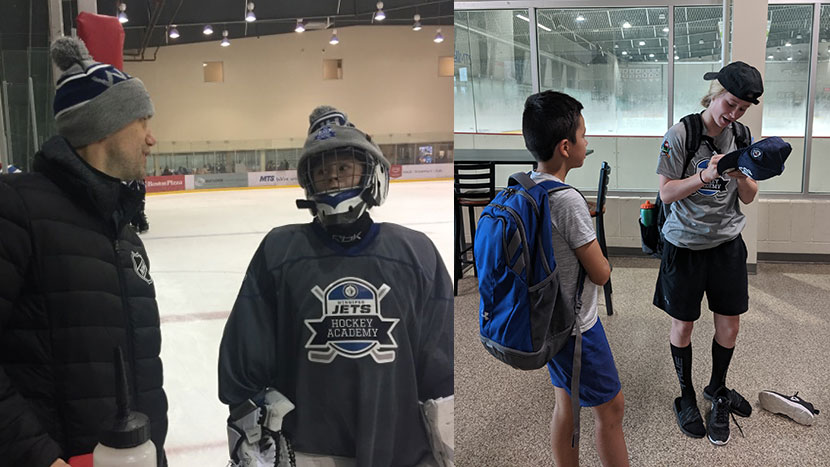 "In Grade 4, she was still just checking the sport out, and Grade 5 is when she started in goal," recalled Cobb. "That was really the hook that opened up her eyes to the game. In terms of the Youth Advisory Board, it's cool that we've got a kid that started hockey a little bit later and hadn't necessarily been exposed to it. In terms of creating a new fan, once she got to try the sport, then she was fully hooked in."
That passion for hockey was one reason Cobb and the WJHA coaches encouraged Johnson to apply for the Youth Advisory Board. Unsurprisingly, she took them up on the challenge.
"It sounded like a lot of fun," noted Johnson of hearing about the program. "I wanted to get more involved with the community and reach out to more people who wanted to play hockey."
"At school, she's the kid that would grab other kids to go out to the outdoor rink at lunch hour and introduce them to hockey," said Cobb. "Now that she's getting a little older, it's obviously a world of social media and the NHL is using the Youth Advisory Board in part to figure out how to connect to new fans. Now she's the kid at school that's showing NHL highlights on Instagram and she's firing off social media articles about her own team."
The Power Players board has been impressed with Christmas's passion for the game as well. They're particularly thrilled about her passion as a female hockey player, and how she is involving other girls in the game, considering the NHL's focus on its Hockey is for Everyone initiative that promotes an inclusive environment for the enjoyment of the sport. In March, that focus was dedicated to gender equality.
"Christmas Johnson has been a valuable member of the NHL Power Players Program since coming onboard last year as she is a big advocate for females in hockey, and wants to make hockey more inclusive for women, which is inspiring for a girl of her age, and a reason for her selection to NHL Power Players," said Heidi Browning, NHL Chief Marketing Officer. "As a hockey player in Winnipeg, Christmas enjoys helping the local community to get kids involved to play the great game of hockey. We look forward to continuing to work with Christmas to foster unique ideas, so we can grow our sport for future generations."
The opportunity to promote female involvement in hockey is something that has resonated with Johnson and is something she will no doubt continue to do, whether on the ice with her high level of play, or off the ice sharing the latest NHL highlights with her friends.
Another highlight for Johnson has been the ability to make new friends and to see youth just like her from all corners of the continent who have the same passion for the game.
"I've gotten to know all of these youth from different places who have the same interests as me," said Johnson. "It's cool to see other people who live and breathe hockey like me."
Though she lives and breathes the game, Johnson – like everyone else – has been forced to take a breath from hockey during the COVID-19 pandemic. Or rather she's been forced to take a breath from regular practices and games. Like NHL players, she hasn't stopped training at home and is staying ready for when regular activities resume.
"My workout routine is a 10-minute run and then workout from Focus Fitness, and then I'll jump rope for a little bit," said Johnson. "My school routine is that when homework is sent out, I do it and get it done from online school. I feel like my mental health is pretty good too."
Though she's doing all she can to stay in shape, Johnson admits that it just isn't the same. She misses hockey and the camaraderie that comes with being on a team.
"I miss my friends, coaches, the ice and just being able to play the sport I love."
The same goes for her involvement with the WJHA, where she has already been coaching younger players.
"I really miss seeing all the kids and teaching them about hockey, going on the ice and just having fun with them."
From the passion for hockey Johnson has seen from her fellow Power Players, she knows she's not alone in missing the sport and that longing for NHL action goes far beyond the Youth Advisory Board.
"I feel like fans will be pretty excited when hockey comes back. I think the NHL should have a summer playoff, if possible, for the Stanley Cup. That would be pretty fun for both the fans and players in my mind."
With Johnson's passion for hockey and willingness to share her opinion, it's easy to see why her coaches suggested the Power Players program as a great way of complementing the skills she's built through the WJHA program.
At the heart of the WJHA is a focus on academic skills and increasing school attendance and high school graduation rates across socially and economically challenged schools in Winnipeg.
Her WJHA coaches have seen how hard Johnson has worked academically, and through her involvement in the Youth Advisory Board she is now putting to use the additional life skills that she is taking away from other aspects of the program.
"The fact that Christmas is able to participate on the conference calls, and she gets to read the emails and email back when she has to miss because she's playing an elite level of hockey, those are all skills that came through the WJHA's 0after-school program and through the tutoring," said Cobb.
Cobb hopes that Johnson's participation in the Power Players program and her drive to be a great goaltender can inspire other kids in the program to chase their own dreams and to take advantage of all opportunities that come their way.
"The Youth Advisory Board is a unique experience and there are only 15 kids in North America that are in this position. Our program has been the conduit to get our kids into these unique opportunities. You can look at opportunities in many ways – whether getting jobs or education through the WJHA. We're with these kids from elementary through high school and it's nice to see the avenues that can be opened up for them throughout their journey in our program."
Other WJHA students are already looking up to Johnson and no doubt she has also been a positive influence for her peers on the advisory board. She has a great message for youth about chasing dreams, and true to form, it's one that sounds exactly like it's coming from a dedicated hockey player.
"Anything is possible. You just have to work hard, put your mind to it, and try your best."
Cobb knows that the message from Johnson isn't just inspirational, it's true.
"Kids in the WJHA, they know about Christmas. They see her at summer camp. When she was 13, she was volunteering for us. It was an eye-opener for the kids that at only 13 she's already volunteering with the WJHA – and she's one of the best hockey players in the city," said Cobb. "If she can do all sorts of cool things, so can they."