Stepping out of the everyday
August 12, 2021 3:51 pm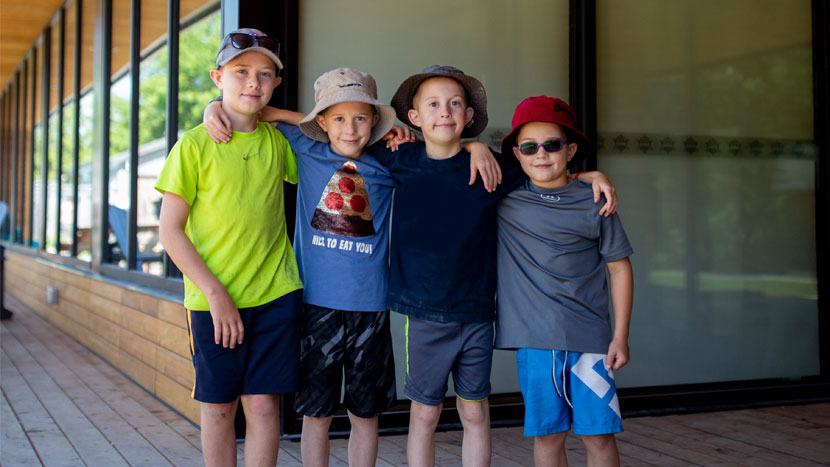 Camp Manitou provides youth with a safe place to step out of their everyday lives and adventure in the outdoors. For those who live in Winnipeg, the camp almost literally is just a "step" out of their everyday lives, being located just five minutes west of the city near Headingley.
Despite its close proximity to the big city, Camp Manitou gives off an entirely different vibe.
"It is a great place to go – close to home but with a far-away camp feel," said Andrea, a Winnipeg mother who has been sending her four boys to Camp Manitou for the past six years. "The greatest benefit is for the kids to be able to play outside all day, enjoy the nature, and stay busy and entertained."
With the Assiniboine River surrounding the camp on three sides, densely treed areas, and a new lake that will be ready for summer campers in 2022, it's hard not to feel like you're in an oasis far from a large city.
It's not just the beautiful landscape that gives campers something new to experience. The many activities available to campers, such as fishing, low ropes course, and wall climbing, are the types of activities they don't often get to try elsewhere. Through those novel activities, Camp Manitou is able to encourage children and youth to take another step outside of their everyday lives – one that takes them away from their comfort zones, which Andrea appreciates.
"We encourage our kids to explore nature and spend their time in the outdoors, as well as getting involved and trying new things. Camp Manitou does it all for all ages of kids."
Her four boys certainly have gotten to try lots of new things at camp, as they have all been faced with activities that presented challenges to overcome at first. Those challenging activities, though, quickly became summer highlights.
"I am proud of getting up the rock wall three times in one day with no boosts from the activity leader," said Ben.
"My first time finishing the obstacle course without falling was super exciting for me," noted Will.
"I will never forget my first bullseye in archery," added Logan.
"Being able to do all the activities at camp is something I'm proud of," said Jack.
The path for kids to take that step outside of their comfort zone at camp so often runs through the kind and caring counsellors and staff. With their encouragement and support, campers regularly find themselves able to do things they didn't believe they could, and it's the character of the counsellors that give parents like Andrea peace of mind, knowing their kids are in good hands.
"The people who work at camp – activity leaders and supervisors – are all so nice. The camp is extremely well run, and I feel extremely confident leaving our boys there for the week," noted Andrea.
Of course, that comfort level from parents comes from the hard work the staff put into making Camp Manitou a home away from home for campers. In the words of Jack, "Camp Manitou is like a big, giant family."
If every child goes home talking about camp in that way, it's no wonder parents continually send them back each summer.
"The staff are so nice and are always encouraging, and have remembered me each summer," said Ben. "I love seeing the returning activity leaders and counsellors to keep my connection with the staff over the years."
While Andrea's four boys may be most excited about learning new skills and activities at camp, they are really learning something much deeper: that a supportive community can give you the power to do things you didn't know you could. A lesson like that is bound to be a good first step on any journey they take.