Celebrating the WJHA class of 2020
July 6, 2020 10:00 am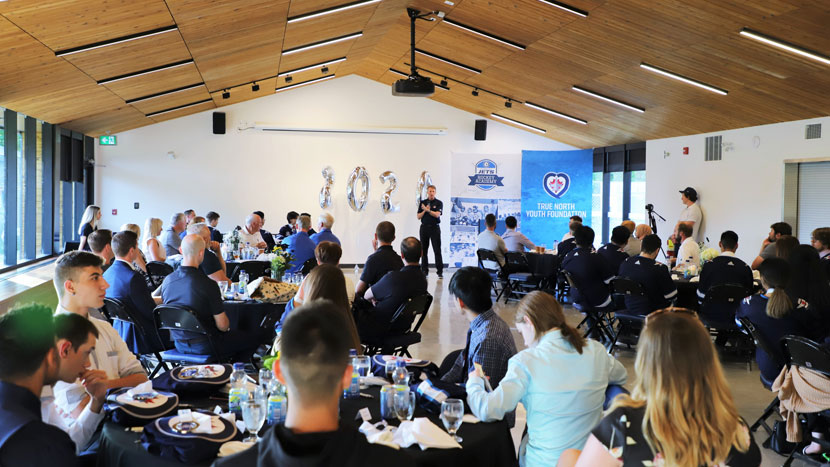 After a senior year that was far from the norm, the accomplishments of the Winnipeg Jets Hockey Academy's (WJHA) class of 2020 were celebrated at Camp Manitou on June 24. With the final few months of their high school experience being spent at home without socialization and peer interaction due to COVID-19, the opportunity to celebrate this milestone was extra sweet.
2020 marks the third class of graduates who have come full circle through the WJHA program. The opportunity to be part of the WJHA community, build on-ice skills, perseverance and confidence, and learn the value of team play with the additional support of tutoring and after-school programming has been a valuable part the journey for this year's 40 graduates.
Find out what the program has meant to this year's graduates and what advice they have for younger program participants.