Learning to test new limits at Camp Manitou
July 29, 2021 10:00 am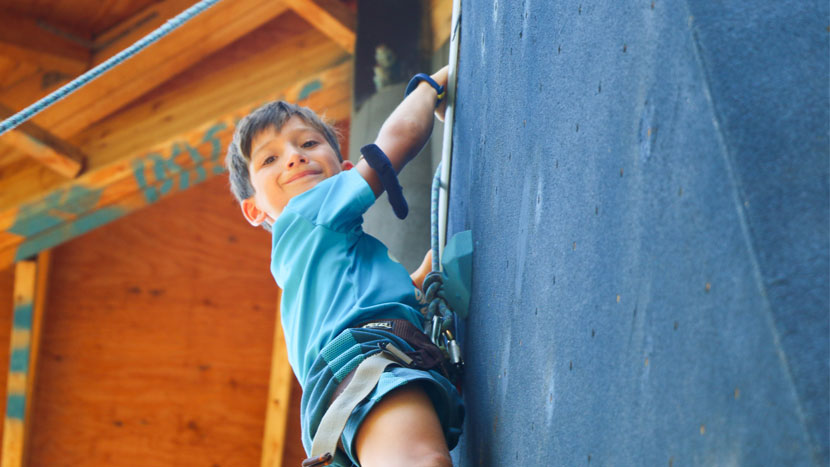 Summer camp is all about trying new things. Camp Manitou strives to provide Manitoba youth with a host of unique activities they can look forward to each summer, from the zipline and low ropes course, to fire building and archery. One particular camp activity that is new for many kids is getting to stay overnight for the first time.
Edwin, who has now attended Camp Manitou for five years, was one of those campers who was daunted by staying at camp overnight. His mother Kimberly notes that he was nervous enough to delay trying it the first year he was eligible.
"The second year Edwin was eligible, we encouraged him to try the two-day overnight camp as a stepping stone with a couple of school buddies," said Kimberly. "When he did attend the two-day overnight camp, his confidence in being away from home with friends took a huge leap, and he had the best time and came home with so many fun stories! We saw a jump in his independence, and he can't wait for the time when overnight camps are permitted again as he wants to do it for the whole week next time."
Clearly, that hesitancy to being at camp overnight is gone for Edwin, though he'll have to eagerly wait to bunk in Camp Manitou's cabins again until it's safe to do so and health restrictions allow. Until then, his overnight camp experience will continue to fuel his memories from his five summers at the camp.
"My favorite thing ever was the after-dark games during sleepover camp," said Edwin. "It felt exciting to be at camp without parents and just with friends, to feel independent and doing new things."
Edwin's younger brother Maxwell, a four-year camp veteran himself, has had his own reservations to conquer at Camp Manitou. Support from the camp counsellors and staff, though, provided the boost he needed to reach new heights, both literally and figuratively.
"They are all so very kind and nice and helped us when we were a bit scared to climb the rock wall or do something new," said Maxwell of the camp staff. "The counsellors have really helped me increase in my skill sets, such as being able to rock climb, shoot a bow and arrow, and move quickly along the low ropes."
With Camp Manitou providing a place where both boys can develop physically, emotionally, and relationally, simply attending in the summer isn't enough for them. That's why Kimberly has sent both Edwin and Maxwell to winter break and spring break camps as well to satisfy their appetite for outdoor activity.
"This means during the long time of summer break – where the boys may not see many of their school friends – is seen with excitement instead of boredom," said Kimberly. "If it is winter camp, instead of being inside due to the cold, they get out to camp and get to cross-country ski, toboggan, and play in the snow. The ability to partake in such a wide variety of activities has made the boys more self-assured in their play, movement skills, and confidence."
That's exactly what Camp Manitou aims to provide – not just activities for the sake of staying entertained, but in the interest of having more meaningful and developmental programming that will impact youth for years down the road.
"Outdoor time is a priority for our family, so having a camp where the boys spend the majority of the day outside being active is important to us," noted Kimberly. "Having the knowledge that they will have a safe space to adventure outdoors, play, and expand their limits makes us so very happy."