TNYF 12 Days of Giving – Day 3
December 7, 2022 9:00 am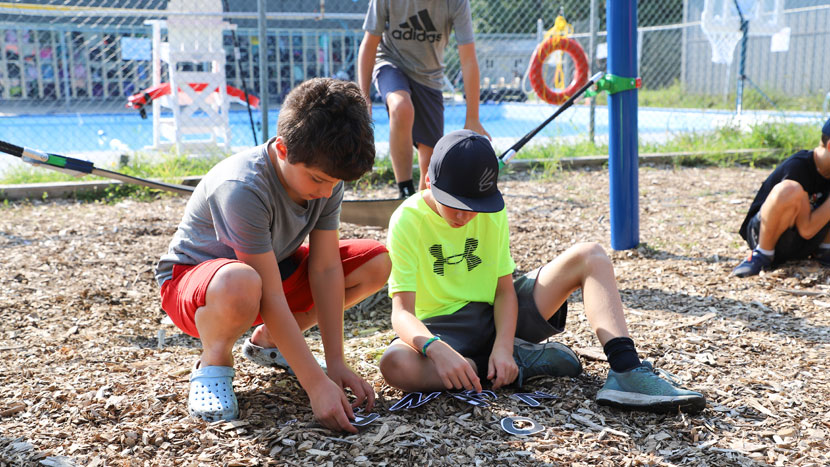 YOU can give youth confidence through outdoor learning
Summer camp can be intimidating for many kids. It's a place that's away from home and parents and is filled with new experiences. But thanks to donors like you, Camp Manitou is a safe and fun place for kids to go outside their comfort zone and grow their confidence.
That was the experience for camper RJ this past summer. Upon arriving at Camp Manitou, he was nervous to leave his parents' sides, but the 39-acre camp quickly became a good place for him to ease back into normal activities after several years of less socializing. He got to try new activities like kayaking and the brand new bike trails, but it was doing some of the other activities when he truly felt at home. Fishing along the shores of the Assiniboine River and learning to build fires amidst the many acres of forest at the camp were highlights for RJ where he got to make new friends and interact with the amazing group and activity leaders at camp.
Those activities didn't just give RJ some new skills he didn't have before, they helped him be more confident in meeting new people and making new friends. Being in a setting that encourages teamwork got him working alongside other campers and in starting conversations, he found other kids who enjoyed the same interests. Those interactions are particularly valuable for kids like RJ in the summer when school is out, and their regular routine is gone. Instead of spending their summer break inside playing video games, they have the chance to learn from being in nature, challenging their physical and mental abilities with different activities, and interacting with others.
And though the new experiences of camp might initially make it a nerve-racking place for some kids, Camp Manitou's leaders quickly change the script. By engaging with the kids, learning and remembering their names, it's a place where kids quickly feel known and welcome.
"Camp Manitou has given my son the confidence that he can safely go back to having fun with others. He has become more confident in playing with new kids and making new friends. The camp has given me a happy son who enjoys being outside all summer." – Heather, RJ's mother
YOU can make a difference this holiday season by giving more youth the chance to learn and grow through outdoor learning at Camp Manitou by donating to the TNYF 12 Days of Giving campaign HERE! All donations directly impact the lives of Manitoba youth.