Our True North: 2019-20 Report to the Community
October 20, 2020 10:00 am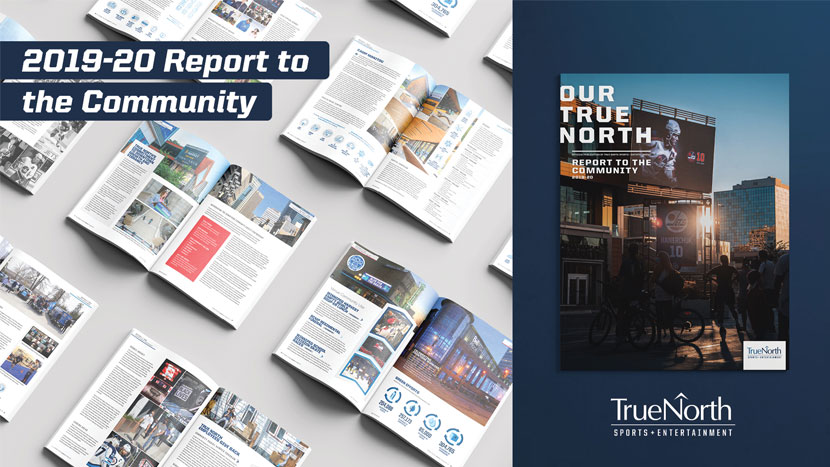 Like all professional sports and entertainment companies in North America, our business came to an abrupt stop, or "pause," on March 12, 2020 due to COVID-19, and things haven't been quite the same since. As we're in the business of welcoming large crowds into our venues, we were among the first industries to halt most of our operations. We'll also be among the last to fully resume operations when the threat of COVID-19 passes, or is managed in some way, making it safe to welcome sellout crowds back into our venues. Like most of you, we look forward to that day.
Until then, our report to the community is essentially a reflection of True North's resilience and recognition of a season divided into two parts: before the "pause" and after. You may also notice our report looks a little different this year, primarily showcasing our community engagement initiatives and the work of our True North Youth Foundation. Both entities have been very active throughout the year, including during the pandemic, and as always, continue to rise together to meet the challenge.
Serving our community is an immense privilege and responsibility, never more so than during this challenging year. As we continue to navigate the path ahead, we remain full of gratitude for our employees, volunteers, partners, and fans, as they support us in the work we do in our community.
Respectfully,

Mark J. Chipman
Executive Chairman and Governor, Winnipeg Jets Hockey Club
True North Sports + Entertainment