Hockey and the WJHA help new Canadian family feel at home
February 26, 2021 10:00 am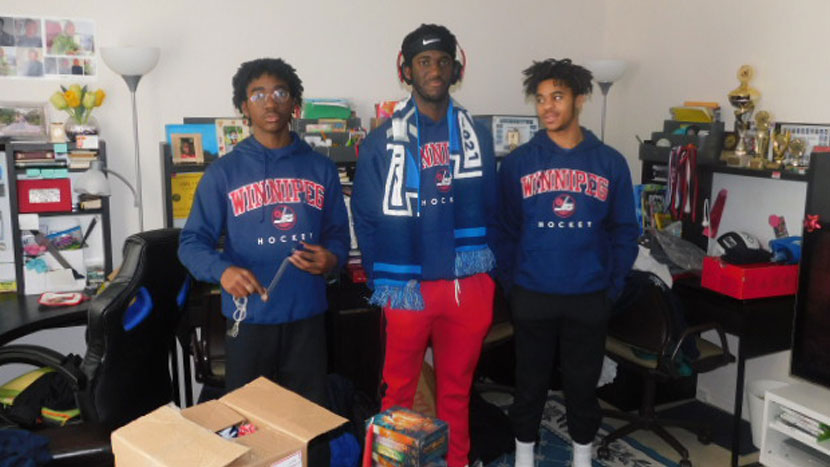 When the Nnah family – consisting of mother Ugo and her three sons Anointing, Divine, and Winner – moved to Winnipeg from Nigeria in 2013, they had never seen snow. You can imagine the shock for Ugo when her three boys said they wanted to learn to play hockey after encountering the sport on an outdoor rink.
Not only was it a shock, but it presented a challenge – as newcomers to Canada, the family didn't have the resources to enroll the boys on a hockey team. That's when the Winnipeg Jets Hockey Academy (WJHA) reached out and said they could help.
"I was still struggling, I wasn't even a permanent resident, and I was working full-time," said Ugo. "Coach Alex contacted me and said, 'If your boys are interested in playing community minor hockey, we have openings.' I said we can't afford it, but he said, 'Hey, don't worry. The WJHA will take care of it.'"
Now, all three boys are passionate hockey players whose skills have developed immensely over the last eight years. Though they have learned important hockey skills like stickhandling and shooting through the sport, the WJHA has also taught them valuable life lessons such as teamwork and time management.