Team atmosphere and support of WJHA inspires grads as they move on to new challenges
July 21, 2021 10:04 am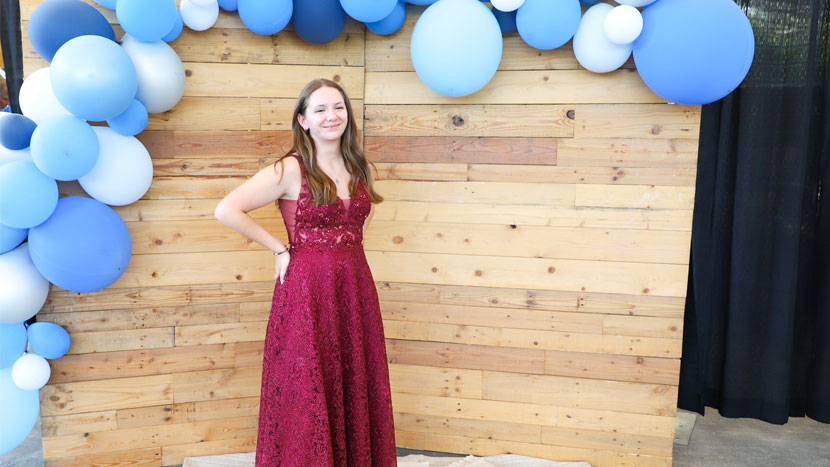 The experience of being on a team is powerful among youth. The camaraderie built by working towards a common goal is appealing at a time when friendships, acceptance and belonging are integral. That team atmosphere is one way that the Winnipeg Jets Hockey Academy (WJHA) draws students into its program and is why so many students stick with the program until graduation.
That long-term commitment is always worth celebrating. The WJHA was proud to graduate another class of students who spent countless hours with their coaches on the ice and in tutoring sessions.
While the opportunities of the WJHA have impacted each student differently, for Alexa, the WJHA provided her with her first real chance to be on a team.
"Participating in sport was never something I had the opportunity to experience as a young girl due to the cost of sports," said Alexa. "Not only did the WJHA provide me with the opportunity to learn how to play hockey, but it also made it affordable for me to be a member of a team. Throughout my time here, I never took my involvement with hockey for granted and continued to improve my hockey skills. I now value being active and my overall health."
That new-found passion for activity, along with hockey skills developed through on-ice sessions, led Alexa to try out for – and make – her high school hockey team. She was equally proud of her development in the classroom thanks to her WJHA tutors.
"I was also able to get tutored in high school to ensure that I understood the material that I was learning and improve my grades," she noted.
Hockey, health, and academic achievement is only the tip of the iceberg when it comes to what Alexa will take away from the WJHA. The relationships built with peers and coaches, as well as the support she's received, are likely the most important impacts she'll take with her beyond the program.
"It's the feeling of being welcomed into a new community," said Alexa of her time in the WJHA. "You get the chance to meet and bond with new people while experiencing new activities. You also have so many people supporting you while you try new things."
Seeing how relationships grow from the foundation of sport is one of WJHA Director Murray Cobb's favourite parts of his role.
"It's fun to see students grow up through the program and mature into young adults," said Cobb. "For a lot of kids, when they enter the program, it's all about learning to play hockey. But as we see them develop, they find their own passions within the program – whether that's hockey or not – and they start to find so much more value in the program than just learning to shoot a puck."
Alexa's fellow graduates have felt that same support from the WJHA staff and, just as it did for Alexa, the support came in many forms. For WJHA student Lexi, tutoring was a big aid in graduating.
"I wouldn't have been able to pass without it," she said. "The after-school program helped me throughout my school years."
The relationships and interactions she had with her WJHA coaches and tutors is what graduate Jersey will forever be grateful for.
"I won't forget how supportive and patient all the staff were with us," she said. "I was a troubled kid, and their patience with me made me learn how to be patient with myself and my healing."
Through the support of his coaches, Dylan was another WJHA graduate from this year's class of 38 students. Dylan is taking away the tools to tackle life head-on post-graduation.
"The WJHA gave me so many new relationships and life skills," said Dylan. "I've had mock interviews and resume workshops, and the tutoring periods really helped me catch up on work. They gave me a chance and it really helped me graduate."
Cobb and the WJHA staff hope that their grads take that team atmosphere forward with them.
"We're always sad to see another group of grads leave the program because they've become a part of our team," said Cobb. "But we're even more proud to see them take that team mentality with them as they surround themselves with new supportive communities to take on the next challenges in life."