Teachers: important members of the TNYF team
May 6, 2020 10:00 am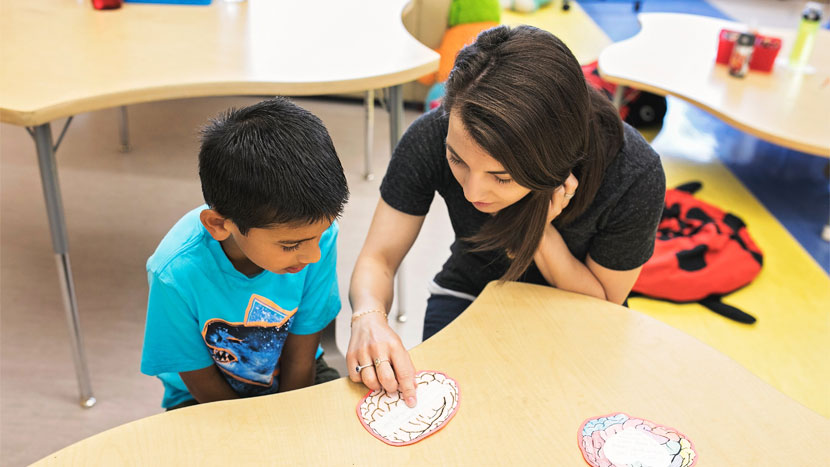 The programs of the True North Youth Foundation (TNYF) simply wouldn't be possible without teachers. The TNYF's partnership with teachers and schools is integral to the foundation's ability to make a positive difference in the lives of Manitoba youth. The number of youth impacted by the foundation this year reached over 42,000.
In celebration of Teacher Appreciation Week, the TNYF recognizes teachers across the province for their support of its programs and the dedication they show to all their students.
"The work of teachers delivering and supporting Project 11, the Winnipeg Jets Hockey Academy and Camp Manitou allow our foundation to empower the potential in youth across our province," said Dwayne Green, Executive Director of the TNYF. "Thank you all for everything you do."
The Winnipeg Jets Hockey Academy (WJHA) relies on champion educators who facilitate and support the participation of their schools' student athletes and who provide an important link between the school and the program's coaches and mentors.
"The teachers we work with in the WJHA really understand what our student athletes need to succeed and are an important connection between our coaches, volunteers and tutors, and the students themselves," said WJHA Director Murray Cobb. "In a way, they are an extension of our own WJHA coaches as they understand the program and its resources and are in constant communication with us about students' progress and the challenges they may be having."
The WJHA relies on an all-hands approach to ensure success for the 900 students in the program, which ultimately means their academic success. With the help of teachers, coaches learn the best ways to connect with students and keep them on task.
Through this support, the WJHA is proud to have maintained an average program attendance rate of 88 percent over the last eight years, and to have celebrated two graduating classes, including honours students and scholarship recipients.
Teachers are the ambassadors of Project 11's mental wellness programming which was created to help students cope with both their emotions and life's challenges. Their belief in the program's curriculum has allowed the program to grow exponentially after first being introduced to classrooms in Manitoba six years ago.
"We know how busy the teaching profession is and see firsthand how dedicated teachers are to helping their students reach their academic goals," said Suzi Friesen, Director of Educational Programming with the TNYF. "When a teacher chooses to incorporate Project 11 in their classroom community, they are introducing valuable life skills that are going to help students beyond their classroom walls."
Project 11 currently reaches more than 48,000 students in 415 Manitoba schools through over 2,000 educators.
"The commitment of teachers in wanting to create a stage of empathy and build confidence in their students is what has allowed us to expand our program and build on our curriculum."
P11's champion educators also provide important insights on the impact of P11 lessons in their classrooms and in kids' individual lives.
"We love connecting to our P11 teachers and students. We continue to learn and be inspired by how much students are taking away from the program," said Friesen. "This is only possible because teachers also believe in the impact of our curriculum and see the value in normalizing the conversation around mental health."
At Camp Manitou, spring, summer and winter days are often filled with school groups, incorporating outdoor learning and adventure into their curriculum. With a desire to see children unplug from computers and video games, enjoy the outdoors and learn new skills, teachers have the same mindset as camp staff.
"Teachers want something more for their students and realize the benefit of learning outside the classroom," said Rick Bochinski, Camp Manitou Director. "It is a lot of work for teachers to organize trips to camp and they put in a lot of extra effort to ensure that they provide outdoor education experiences that will enhance the well-being of their students."
While teachers have had to change the way they teach, physical distancing and the closure of schools has affected how the TNYF's programs are currently being delivered as well. The support of teachers remains integral as the foundation's programs endeavour to maintain connections with students. Now more than ever, the foundation recognizes the extra mile teachers go to show care for their students.
"We've all been experiencing the unique circumstance of homeschooling and the work of educators across our province is being brought to the forefront," said Green. "Educators across Manitoba fill our children with knowledge, wonder and excitement and we thank them for all the extra ways they engage our youth in learning."