Camp Manitou hosts second annual Winter Camp
January 15, 2020 3:07 pm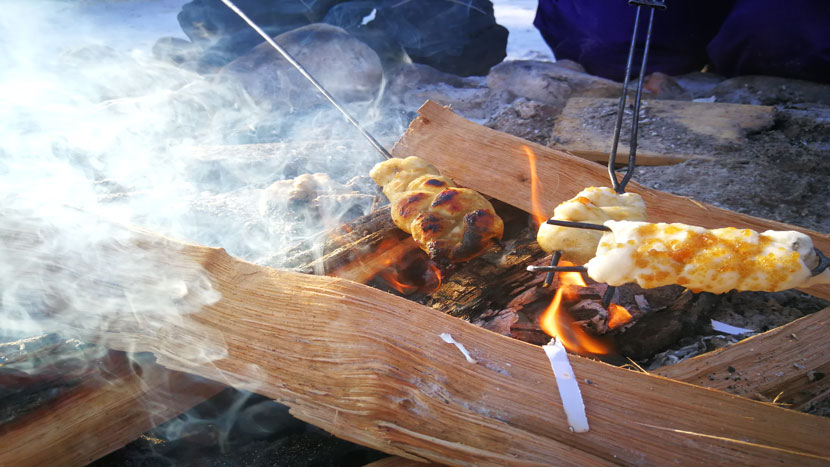 Safe-guarding an egg before dropping it 40 feet, building up a pile of snow only to plow through it on a toboggan and taking on the staff in friendly 5-on-1 hockey games – maybe not all typical outdoor winter activities, but at Camp Manitou, it's all about variety, learning and fun. Those
were just a few of the activities kids took part in during the second annual Winter Camp held from Dec. 30 to Jan. 3 over the winter break.
"We wanted to offer the campers typical Winter activities mixed in with some unique indoor activities," says Mackenzie Scharf, Manager of Camp Manitou.
Kids cushioned eggs with toilet paper inside plastic cups, made parachutes from plastic bags and some wrapped their egg in several layers of tape before staff dropped the contraptions from the top of the toboggan slide. While some of the eggs didn't make it to the ground in one piece, everyone had fun experimenting and being creative.
"It was really cool to see all the kids get really into our little science experiments like the egg drop," says Ryan Wilson, camp counsellor.
Scharf and the activity leaders organized four themed days to offer variety for the kids: Snow Day, Science Day, Winter Carnival, and Avengers Assemble and each day included a mix of indoor and outdoor activities.
"The weather really cooperated with us this year so we could spend a lot of time outside in nature with the kids and they really enjoyed it," says Scharf.
Not only did the weather come through for the week of activities, but according to Scharf, so did the staff.
"We had so many staff members wanting to work winter camp that we had to balance the schedule so all the staff could have a few days at camp," she says.
This year's Winter Camp grew exponentially with a total of 106 campers and some coming for multiple days.
Scharf says her team is thrilled with the rapid growth and interest in Winter Camp and she's already planning for next year, hoping for even more kids and staff. Next Winter Camp will also feature the brand new lodge currently under construction, which is expected to be finished by June 2020.
Luckily, kids won't have to wait until next winter to get active at Camp Manitou, however, as Manitou will host its second Spring Break Camp from March 30 to April 3. Like winter camp, the spring session will include themed days and a variety of indoor and outdoor activities and sports. Registration opens February 4.
Summer Camp registration is also around the corner, opening on Tues. Jan. 21. Spots fill up fast so visit CampManitou.mb.ca to plan your child's summer camp dates.