TNYF 12 Days of Giving – Day 5
December 9, 2022 8:00 am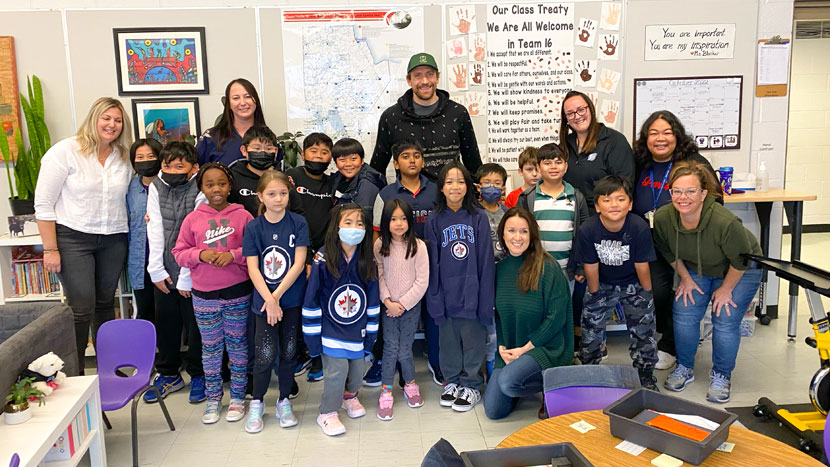 YOU can help break down the stigma around mental health
Mandy wishes that she had the chance to learn about mental health and positive coping strategies when she was younger. Thanks to donors like you, her kids now get the chance to learn about those topics through the Project 11 program.
There was nothing like Project 11 when Mandy was growing up, but she has quickly seen the impact it is having on her kids. Though she isn't in the classroom learning about personal and social management skills or mindful moments, she sees her kids bringing home valuable skills. Project 11 has bridged the gap for her family to be able to have tough conversations at home about the importance of mental health and how difficult it can be for someone dealing with mental health issues to get the help they need.
Mandy is quick to acknowledge that, even as an adult, it is not easy to put in the effort to learn skills and strategies that can help deal with her own feelings and behaviours. So to see her kids developing those habits at a much younger age is encouraging for her, and she knows they will be able to carry those lessons throughout their lives.
Equally as encouraging is seeing others get behind this type of messaging – notably Winnipeg Jets and Manitoba Moose players who do classroom visits with classes engaging in Project 11 lessons. Through those, the players take the time to chat with students and show them that we all face our own challenges no matter who we are and that we all must take care of our mental health. It's okay to ask for help when you need it, and the more we all do that, the more connected we will all be.
"Project 11 relays such an important message. Mental health affects every one of us in one way or another and starting the learning young will hopefully help continue to break down the stigma associated with mental health issues." – Mandy, Project 11 parent
YOU can make a difference this holiday season by helping break down the stigma around mental health through Project 11 by donating to the TNYF 12 Days of Giving campaign HERE! All donations directly impact the lives of Manitoba youth.