TNYF 12 Days of Giving – Day 1
December 5, 2022 9:00 am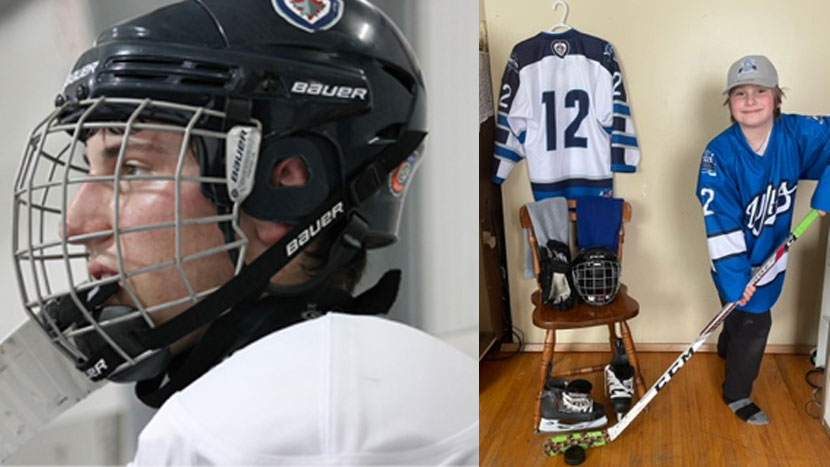 YOU can give youth development opportunities through team sports. 
Amanda could never have imagined putting even one of her boys through hockey due to the price of equipment and registration. But thanks to the generosity of people like you, four of her boys – Logan, Xavier, Gaige, and Victor – have already been benefitting from playing the sport through the Winnipeg Jets Hockey Academy (WJHA), while her fifth boy – Norrin – will soon be entering the program.
Now she can't imagine what their lives would be like without the WJHA, and though she's thrilled her boys get to participate in a team sport, it isn't the skating and stickhandling skills that are most exciting to her. It's the teamwork they're learning as part of minor hockey teams, the post-grad opportunities they're being shown through the after-school program, and the valuable homework help they're getting through the tutoring program that are really changing their lives.
Even more important are the relationships they're building with their coaches. It's allowed each boy to have people outside of just their parents helping them through challenges. For Logan, those challenges have come in relationship building; for Xavier, anxiety kept him from interacting with others; Gaige has learned how to handle things when they don't go his way; and Victor has gained self-confidence.
Amanda compares it to giving her kids another set of parents. She and her husband Reuben want the best for each of their kids and want them to achieve their goals, and the WJHA wants the exact same. And just like their parents, the WJHA coaches help Logan, Xavier, Gaige, and Victor achieve their goals by showing that they believe in the students they work with. They believe in their ability to improve on the ice, they believe in their ability to improve their grades at school, and they believe in their ability to succeed beyond school and the WJHA program too. That belief has been a vote of confidence for the boys, and has already helped them in many areas of life.
"The growth in confidence I have seen in all my boys has resulted in them being more respectful to others, it's helped them learn that their time will come, they've taken on new responsibilities, have had the confidence to look for a job while going through a tough time, and they enjoy helping others." – Amanda, WJHA parent
YOU can make a difference this holiday season by giving more youth the chance to grow through involvement in hockey by donating to the TNYF 12 Days of Giving campaign HERE! All donations directly impact the lives of Manitoba youth.