Project 11 proves even more valuable for teachers, parents, and students amid COVID-19 pandemic
April 8, 2020 10:32 am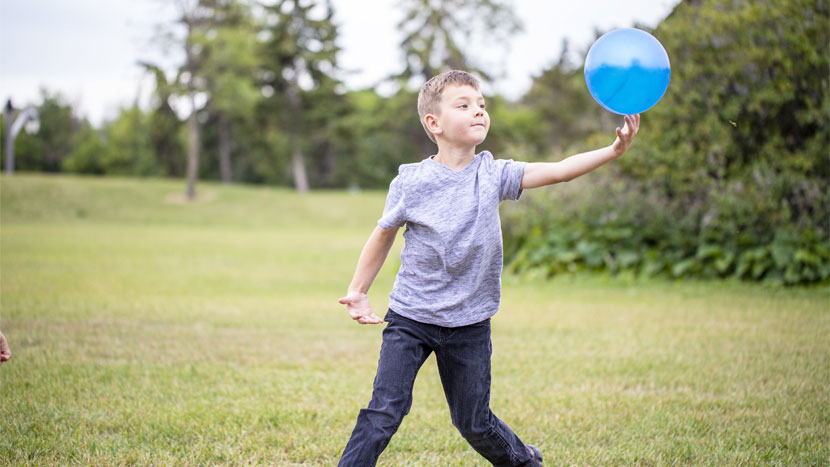 The Project 11 program was built to help youth address mental wellness, and to give them a toolbox of methods to cope with stress and anxiety. Those stressors can range from an upcoming test to an argument with a friend. Now, however, with the COVID-19 pandemic flipping our daily routines on their heads, those stressors have shifted to kids feeling cooped up inside and worrying about when they will be able to see their friends again.
It's a situation that even the Project 11 staff couldn't have imagined their programs would be helping.
With students unable to attend school due to physical distancing measures, Project 11 has become an important tool for teachers as they hunt for resources to allow them to teach remotely.
"The teachers have been very thankful that this is already online," said Suzi Friesen, Director of Educational Programs for Project 11. "We've been a web-based program since 2013, and a lot of teachers are having to scan resources and turn them into PDFs, or they're trying to figure out what they are going to give to parents each week for their kids. They really like how they can just highlight certain lessons and YouTube links on the Project 11 website. They like that it's interactive and fun, and mental wellness is such a prevalent topic right now."
Though 2,000 teachers in Manitoba were already trained and had implemented the programming in their classroom prior to the COVID-19 outbreak, 350 more teachers have registered since the outbreak.
Teachers aren't the only ones seeing the value in Project 11's lessons. Parents, who have suddenly been thrust into more formal educational roles with their kids needing to learn from home, have been inquiring about the program.
"Parents have said that they're overwhelmed. It's tricky helping their kids with their schoolwork while doing their own work, and also needing to grocery shop and so on," added Friesen, who as a mother of two young kids fully understands the tough balancing act being presented right now. "We've had parents reach out asking for access to the program, and that's what encouraged us to put all of our intermission videos on our website, along with our Project 11 Summit video."
Don't get the idea that teachers and parents are simply using Project 11 to fill their kids' time during the day though. They're choosing the program because it is teaching youth the right lessons in a time when there is so much uncertainty in their lives.
With no soccer or dance practices to go to, Project 11's hip hop dance, yoga, and fitness videos can give youth the exercise they need. In a time where kids can't interact with their friends at school, perhaps a Mindful Moment will help them find peace in their current situation. Though the program is targeted at children and youth, there are valuable lessons that anyone can take out of the videos as they face the many potential stressors that have come with COVID-19, including parents who are watching along with their kids.
"I'm glad we can help, because I think there are a lot of people feeling helpless," said Friesen. "You hear a lot about different challenges that are surfacing and becoming realities for people, whether it's a spouse losing a job, or kids feeling cooped up at home."
The most important thing to Friesen, though, is that people don't just use Project 11's programming as a means of simply getting them through this tough time. She hopes the materials open people up to embracing mindfulness as part of everyday regular life as well.
"In this time, I know that a lot of worry has surfaced for a lot of families. I hope that families feel encouraged to embrace the opportunities with their kids to have some deeper conversations to talk about some of that worry. Parents might typically be very busy running from activity to activity, and maybe this pause will give everyone a new sense of connection. With our program, we really encourage students to self-reflect and be self-aware, whether that's through writing, talking things through, or just noticing feelings that come up. I hope during this time that they practice some healthy coping strategies, most importantly by staying connected and moving their bodies."