#HockeyTalks month – Project 11 gives students coping strategies to suit their individuality
January 18, 2023 9:00 am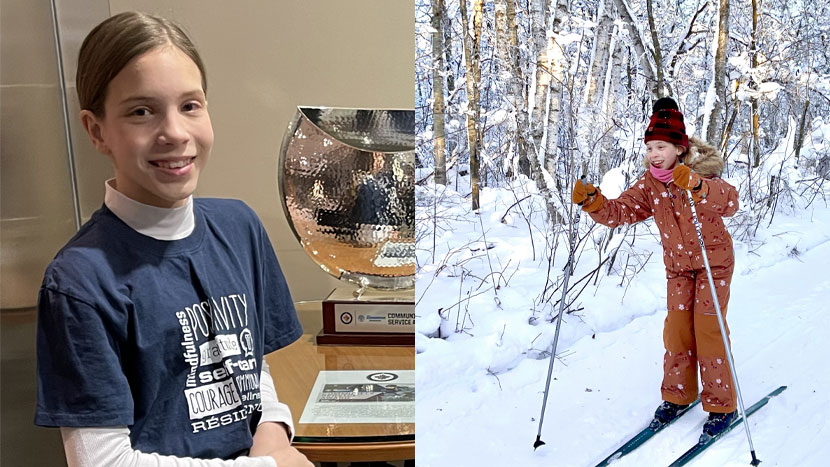 #HockeyTalks month is all about joining the mental health conversation and eliminating the stigma that surrounds the topic. Project 11 does that daily through a wide variety of activities and practices in the classrooms that utilize the program. Just visit the Resources page on their website, and you'll find everything from healthy coping strategy videos to discussions with Winnipeg Jets players, colouring pages and links to community services and supports.
That's done intentionally of course, because each one of us needs to care for our mental health in the way that suits us best. That lesson is foundational for Project 11, particularly among their middle years classrooms, as they aim to teach kids how to build healthy relationships and develop empathy for one another. The difference in interests and mental health coping strategies is clear when you talk to students within a classroom, or across the more than 400 schools that participate in the program in Manitoba.
For École Noël-Richot Grade 6 student Brielle (pictured above), activities like dancing, art, music and being in the outdoors are what help her relax and be herself.
"It's so important to take care of your mental health and prevent problems with many strategies," Brielle said.
Meanwhile, Pierce – a Grade 5 student from Stonewall Centennial School – prefers to relieve stress through physical activity and sports.
Having only started the program in 2022, the more athletic elements of the program, and the fact that it is partnered with the Winnipeg Jets has been a particular draw from him. Getting to see Winnipeg Jets players off the ice acknowledging that they have hard days like everyone else has been impactful, as has seeing them talk about the things that they do in their spare time to take their minds off hockey.
"Getting to know all the players' 'problems' was helpful because it made it kind of real for me," he noted.
Whether new to the program like Pierce, or a long-time participant like Brielle, who has been in Project 11 since kindergarten, there are always more lessons to learn. Even though Brielle is already in her seventh year of learning about self-care, compassion for others, communication skills and more, new lessons always emerge as she grows and faces new challenges.
"I've learned how to stay organized and manage my time and always keep time to do things that make me happy with people that make me happy," she said. "It's been helpful learning to manage stress and anxiety and knowing I can always talk to someone."
That's why it's so important to bring those lessons outside the classroom with an initiative like #HockeyTalks. Whether you're a middle years student like Brielle or Pierce, or an adult, there is always room to learn more about mental health and how we can take care of both ourselves and each other.
To learn more about the Winnipeg Jets #HockeyTalks campaign, visit WinnipegJets.com/HockeyTalks. For more details on Project 11, visit ProjectEleven.ca.