Solving problems, big and small, through mindfulness in the classroom
May 23, 2018 2:47 pm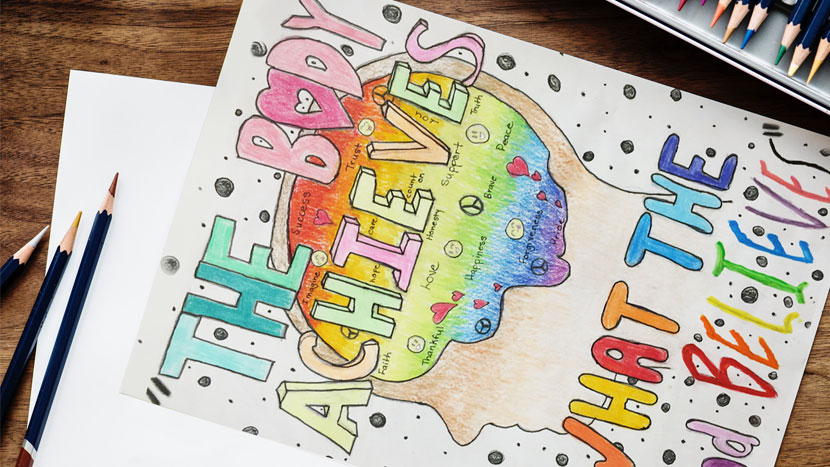 As the end of the school year approaches, the Project 11 team continues to receive positive and encouraging feedback from students and teachers about their experiences with Project 11 throughout the year.
Educator and counsellor, Joanne Rusen recently wrote a thank-you message on behalf of her Project 11 class, expressing her own feelings about the program as well as the impressions of her students.
"I cannot tell you just how meaningful these lessons have been and how much the students have been benefitting from them. Project 11 has really helped to open up conversations about mental wellness and the students have truly internalized the concepts of the program."
Joanne goes on to explain that the students have been using skills learned through Project 11 on a daily basis. She has noticed that they have been able to speak more openly about their feelings, utilize positive coping skills, and solve problems more independently. Students have expressed to Joanne that they appreciate what they have learned and that they look forward to "Project 11 days." "The lessons are exemplary and students find the videos and activities to be extremely engaging, she added.
Through their reflections, students have provided their own thoughts on the program, including "Project 11 has really helped me with everyday things in life", "Because of Project 11 I feel like I can solve problems, big and small" and "I have learned a lot about mindfulness and using flexible thinking".
Project 11 uses concepts such as focusing the mind, increasing self-awareness and building positive relationships to make a lasting impact on students. Teachers like Joanne have expressed that, in addition to enhancing individual skills and self-awareness in students, the program is also helping to create a stage of empathy within the classroom. Having a common language and understanding around mental wellness helps Project 11 students to grow stronger as a team.
Joanne sums up her experience saying "I cannot thank you enough for creating a program that allows me to teach my passion. I am proud to be a Project 11 teacher. It has been a pleasure inspiring the learning of the students and seeing them gain a deeper appreciation for mental wellness."
Project 11 is currently available online to Grades 5-8 classes and will become available from Grades K-8 beginning in September 2018.