Camp Manitou: A place of belonging, no matter what
June 20, 2018 10:04 am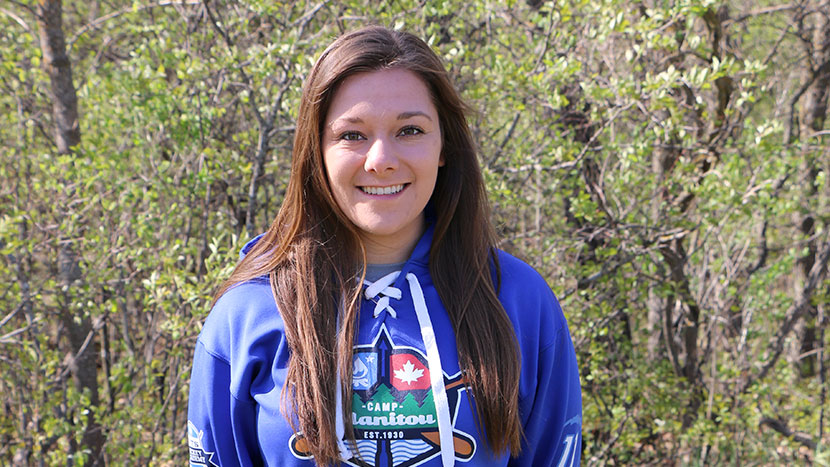 Growing up Bryn attended various summer camps including Camp Nutimik, Winkler Bible Camp and Red Rock Bible Camp. Bryn spent four summers at Red Rock Bible Camp as a cabin councillor and skill leader, serving some weeks in the kitchen or on the maintenance team. "I genuinely enjoyed helping out in all the areas at camp but I have to say that being in the cabin was my favourite!"
Bryn's love for camp has grown throughout the years and it is what keeps her coming back. "I have returned to camp year after year because someone pulled out a splinter from my foot after I fell on the play structure; because someone came to rescue several campers and I when the wind pushed us out across the lake; because guests graciously lathered ketchup onto potatoes that I burned; because staff are flexible when I mix-up details; and because at camp I belong, even when I make mistakes."
Bryn began her journey at Camp Manitou in the spring of 2015 and was both incredibly excited and a little uncertain about the adventure she was about to embark upon. Her previous experience allowed her to quickly get up to speed with camp activities and she has not stopped going yet!
As camp has evolved and grown, so has Bryn's role. More specifically, her first two summers at Camp Manitou were spent as a Senior Activity Leader. In this role, she shared the responsibility for programming at camp. The team created schedules for groups, managed activities and equipment, helped train and manage staff, and develop guidelines. With the addition of new activities and events, her responsibilities have expanded and she is able to create and implement new programming ideas. Her ideas are adapted from previous experiences, online inspiration, items she knows are readily available, and also out of her own creativity. Bryn likes creating, organizing, paying attention to details, making things look nice, and figuring out the best and most fun way of doing something.
Last summer, Bryn took on the role of Programming Manager and was responsible for all activity programming, including the addition of overnight camp. Because of her previous camp experience, overnights were not foreign to her. Bryn transferred her knowledge and previous experience, making it conducive to Camp Manitou's unique setting. Some of the highlights included a photo scavenger hunt, "minute to win it" games, a movie and popcorn night, and an evening bonfire with s'mores.
Bryn's passion for camp shows in all that she does. "I personally had a great time preparing for and being on site during overnights. It was a ton of fun to engage with campers and staff during this time, as we were all learning and participating in something new together."
Bryn continues to create a safe and fun place at camp for youth of various backgrounds and life experiences. She looks forward to planning a full slate of day and evening activities for the 40 campers who will enjoy the first full week of overnight camp since the True North Youth Foundation took over operation of the camp in 2014. She is also excited to see the kids try the additional games and activities that have been added to the low ropes course, including a team balance board, a balance beam, and a ropes wall.
Bryn will be relishing this summer's camp moments even more than usual as it will be her last summer with Camp Manitou. She is returning to Booth University College in the fall to complete a Bachelor of Social Work and start her first practicum placement in the area of mental health. When asked about what she loves most and will miss about camp, she responded, "I love that I have not yet found a limit to how much I can learn and grow here at camp. At camp everyone is always welcome and always belongs, no matter what. In this environment people are free to be and learn about who they are as gifted individuals within community."