Colin's Story – Getting the most out of the WJHA experience
June 20, 2018 10:04 am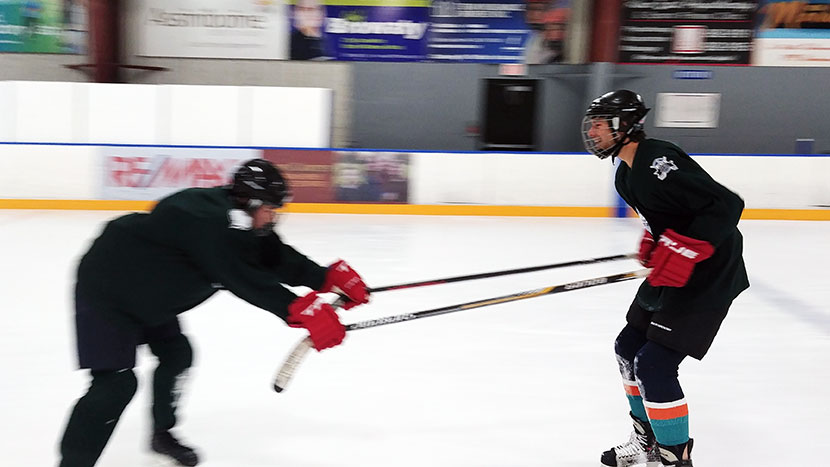 Colin is a quiet, contemplative, hardworking kid with a passion for nature. Colin was in Grade 7 when he was approached to join the Winnipeg Jets Hockey Academy (WJHA). Having never played organized sports prior to this he remembers his first skate as "really wobbly" but also recalls making many great strides that year.
Through a lot of hard work and determination, he continued to develop his own skills. He is now among the best skaters in his class and helps younger students to develop their own skills. Colin believes that participating in the WJHA has really helped him mature. When he first started with the program, he would try to win against all his classmates. However, now he recognizes that everyone has a different skill level and adjusts his play accordingly, "because it is more fun for everyone involved."
Colin has found many benefits from being in the WJHA, though he found that the most important lessons learned were taught by guest speakers during the after-school program. The speakers that resonated with Colin the most include a financial advisor who provided insights into banking, an addictions counselor who spoke about substance abuse, and a human resources officer who provided advice on writing resumes and preparing for job interviews. Colin was encouraged by WJHA staff as he built his resume and is very appreciative as it has helped him obtain both a part-time and full-time job for the summer.
Colin aims to combine his passions of law enforcement and nature to become a conservation officer in the future. Colin will graduate in just a few short weeks and looks forward to learning the value of hard work in his new position with a concrete company. When asked to reflect about his time in the program, Colin responded, "I'm going to miss the program, I can go to the outdoor rink whenever I want, but it's the staff that keeps me coming back every year. All of the staff have always been comforting, welcoming, and helpful. Thank you for the great opportunity, I'll miss you guys!"