Camp Manitou growing and thriving
August 17, 2018 10:35 am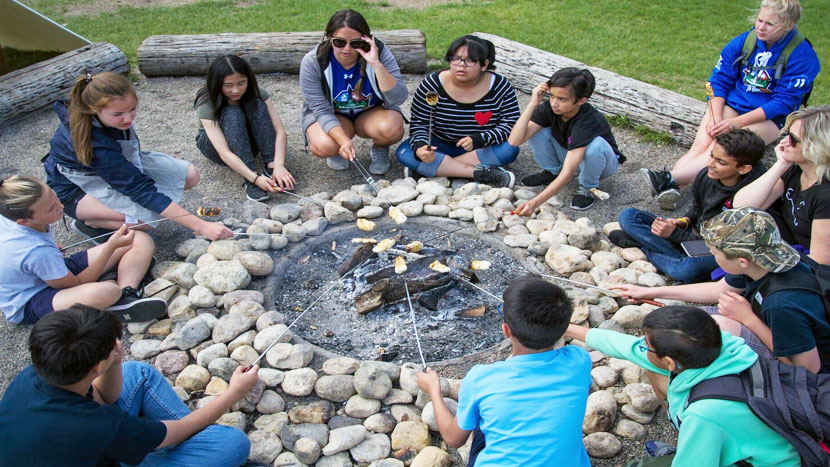 The True North Youth Foundation (TNYF) has operated Camp Manitou for the past five summers and continues to invest in the grounds, enrich the camp experience and meet the standards of the Manitoba Camping Association, by which it is accredited. A welcoming and inclusive environment, new and exciting camp programming and a team of nurturing counsellors keep kids coming back year after year and the word is spreading. Individual camp registrations have increased by 20 percent over last year and private facility rentals have increased by 6.5 percent.
With the completion of 12 cabins last summer, camp was able to expand programming and the first full week of overnights was held. In addition to regular daily activities, full-week-overnight campers participated in a 'gross games' night, completed a famous photo remake challenge, made tie dye bandanas, and competed in a camp version of Family Feud.
New climbing and agility games were added to three of the most popular activity stations, providing an added challenge as campers wait for their turn at the main activity. A team balance board was built between the zip line and climbing wall encouraging participants to work together.
In order to keep camp fresh year after year, a camp-wide theme is developed and implemented within activities throughout the week. Past themes have included the Amazing Race, Olympics, and Canada Games. This year's theme is cAmPP Games (see what we did there)! Camp groups, represented by different emojis, earn points throughout the week and end their time at camp by competing in life-size app games. Campers look forward to this special afternoon all week.
As well as providing year-round recreation, programming and a connection to nature for the entire community, Camp Manitou further empowers the potential of youth by providing summer job opportunities. This summer, 57 students who are returning to high school or post-secondary in the fall, were hired at Camp Manitou. This includes five Winnipeg Jets Hockey Academy students, who, through this employment, have the opportunity to provide the same mentorship and encouragement that they have received through the WJHA.