Camp Manitou Welcomes International Students
March 14, 2019 2:57 pm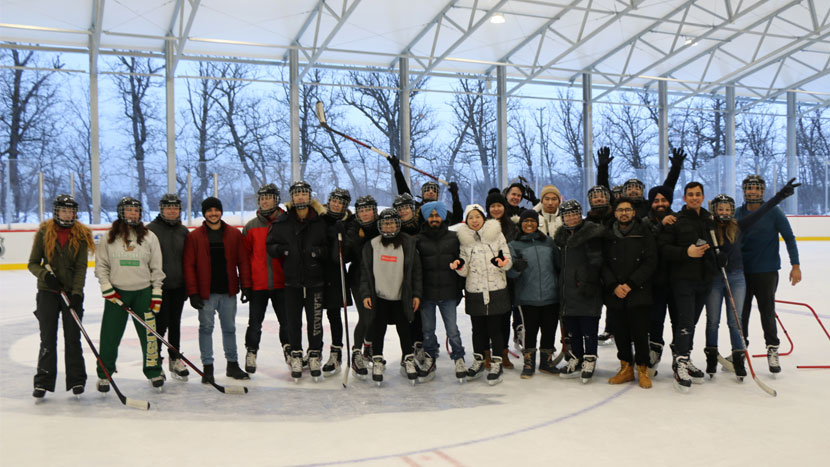 Every hardworking student deserves a break from homework and classes. This year, Winnipeg's international students got that break, as Red River College, the University of Winnipeg and Seven Oaks School Division had the opportunity to bring some of their international students to Camp Manitou for the second year of the Welcome to Winnipeg initiative.
More than 100 students from India, China, Brazil and Mexico were able to experience what a Winnipeg winter looks and feels like. Participants bundled up and tried activities they'd never seen before such as cross-country skiing, snowshoeing, skating and tobogganing.
Wiping the snow from his jacket, Lucas, a Brazilian Red River College Student said "it was my first-time (cross-country) skiing and I enjoyed it."
Students also shared laughs at the rink, watching their fellow classmates try to maintain their balance while skating for the first time.
"I can't believe how hard it is to stand," said a University of Manitoba international student.
Along with the winter camp activities, every international student was treated to a Winnipeg Jets hockey game and a gift card to the Jets Gear store. The international students were able to learn first-hand the passion the city of Winnipeg has for the Jets.  Students from Seven Oaks and Red River College saw an exciting yet unfortunate overtime loss to the San Jose sharks on Feb. 5, while the University of Winnipeg students were lucky enough to catch a 4-3 win over the New York Rangers on Feb. 12.
As these students complete their studies here, they can now share their memories and experiences with their friends and family of what a Winnipeg winter is really like.