Staying sharp in the off-season
July 31, 2019 3:44 pm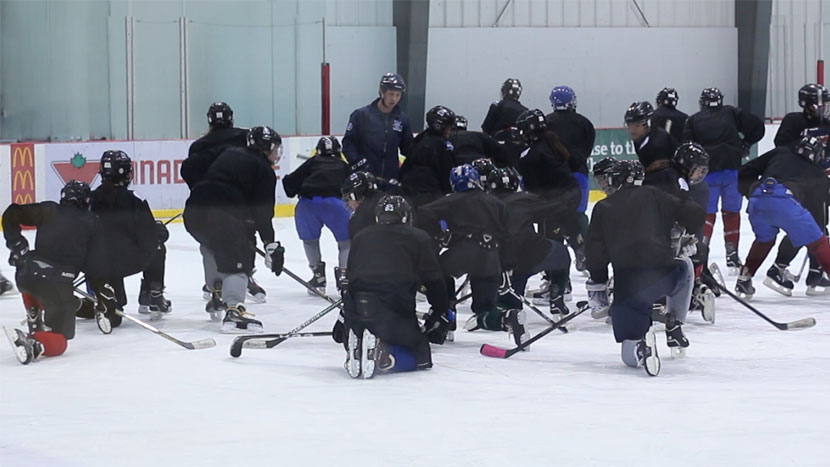 Keeping an important connection strong during the off-season – that's the goal of the Winnipeg Jets Hockey Academy (WJHA) Summer Camp hosted at Camp Manitou and Bell MTS Iceplex each July.
Students from all 24 schools that take part in the WJHA's winter programming were invited to get back on the ice and spend a whole week developing their skills.
Janelle Forcand, WJHA Female Hockey Coordinator, says it's important to offer kids an outlet that keeps them engaged, active and outside during the summer instead of playing video games or spending too much time on their phones.
"We know there are a lot of distractions, especially during the summer so it's really important to us that we not only keep the kids moving and having fun but staying in touch with them is also really important."
For the last three weeks of July, students from different schools would arrive at Bell MTS Iceplex in the morning and hit the ice for drills and scrimmages.
Forcand says it takes most students a little while to get the "feel back and get their feet under them" so the first ice session focused on getting students to regain their comfort on the ice.
With the rest of the week split between classroom sessions, healthy eating lessons, and afternoons at Camp Manitou, there is no shortage of learning, adventure, and fresh air.
While their time at summer camp is a great way to keep students skating , Forcand says it also helps WJHA staff strengthen their relationships with students and allows them to make new connections with kids they may not interact with as often.
"There are a lot of students and coaches who have never met because the students only show up once a week during the winter. WJHA summer camp allows students to meet all of our coaches and we can see new friendships being made on and off the ice."