Backstreet Boys autographed jersey auction to support the TNYF
July 29, 2019 2:03 pm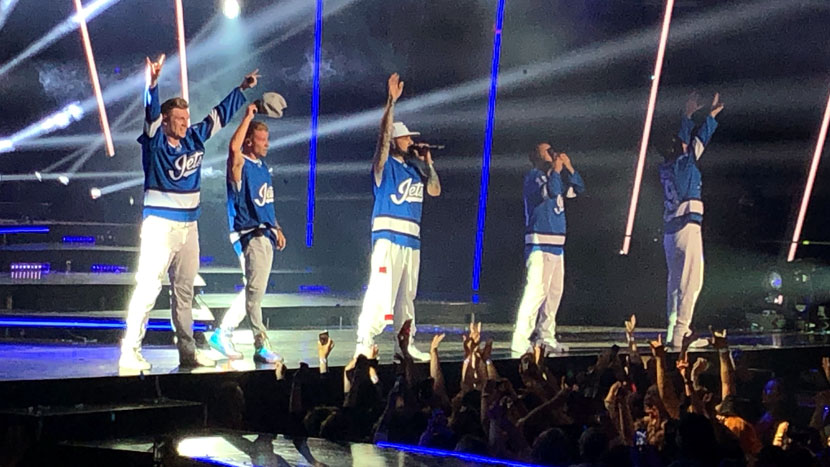 Backstreet Boys fans have the chance to bid on and win one of five autographed Winnipeg Jets jerseys worn and autographed by the singers at their July 22 concert at Bell MTS Place. Bidding for each jersey is now live and will close at 8 p.m. CT on Monday, Aug. 5.
Proceeds of the auction will go toward the True North Youth Foundation (TNYF) to support initiatives for Manitoba's Indigenous youth, including Project 11 training in northern Manitoba communities, subsidies to support Indigenous youth in attending Camp Manitou, and two Winnipeg Jets Hockey Academy scholarships awarded to Indigenous graduates.
The TNYF thanks the Backstreet Boys for their generosity in donating the five jerseys to support their work in the community.
For more information and to place your bid visit https://tnyfauction.com/lite-ui/?controller=home&camefrom=EMCL_3000434_143655005.
The TNYF is the charitable entity of True North Sports + Entertainment and of the Winnipeg Jets Hockey Club. The TNYF is relentless in pursuing its vision of empowering potential in youth by administering meaningful programs that enrich physical, social, mental and emotional aspects of a child's life. The core programs of the TNYF include the Winnipeg Jets Hockey Academy, Camp Manitou, and Project 11 – a mental wellness program for students in Grades K-8.