Bringing mental health from the rough to the fairway
July 29, 2019 10:54 am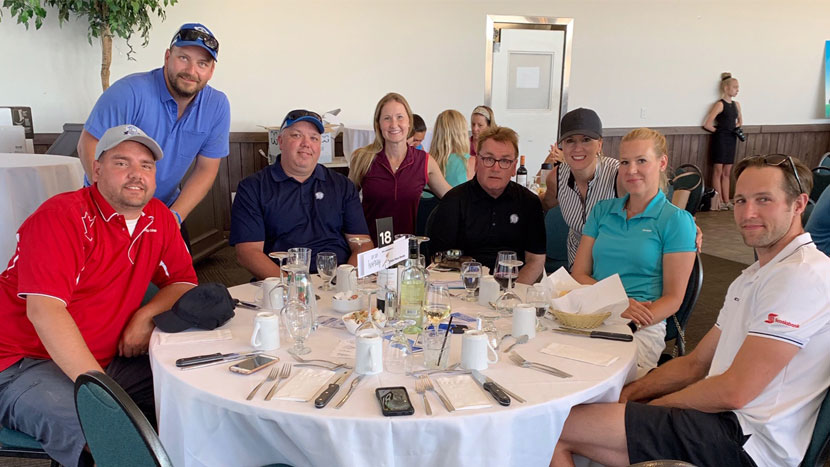 Lisa Rowe and Catherine Heidinger found a fitting way to honour their friend's memory after Christy O'Dowda lost her struggle with mental health in February 2016. The pair organize the Golf 4 P11 tournament as a way to tell O'Dowda's story as well as help others who need support by donating proceeds to Project 11.
"We don't want this to happen to anyone else. It's important we talk about mental health and practice strong mental health practices."
Golf 4 P11 is a fairly young tournament and Rowe and Heidinger are both blown away at the surge of support the tournament continues to receive.
From 45 golfers in the first year in 2017 to a full course of 145 players at this year's event held July 25, Rowe and Heidinger have raised a staggering $22,250 all going to Project 11 to continue their mental health initiatives and Rowe says they expect to exceed last year's donations.
Rowe and Heidinger decided to join forces with Project 11 after meeting with Suzi Friesen, Director of Educational Programs for the True North Youth Foundation (TNYF) and Kerri Waldbauer, Coordinator of Educational Programs for Project 11.
"They do incredible work. We share the same mindset towards mental health practices and we believe Christy would be very proud of the work the ladies and their staff do in the community."
Rowe says they're constantly working with new sponsors and the 2019 tournament featured new games and challenges at every hole. The prizes also took the tournament up a notch this year with items like a signed Nikolaj Ehlers jersey and a signed painting of Blake Wheeler.
Friesen and her team are continuously working to make people like Christy O'Dowda proud
of Project 11's impact.
"We unfortunately never met Christy, but listening to Lisa and Catherine talk about her so fondly, we knew she was an incredible person and we are thrilled about this partnership that will help so many in our community."
While this year's tournament was a success, Rowe's favourite part of the day is knowing that Christy is looking down smiling. She knows her friend's memory will live on and is helping countless kids who might be struggling just like she was.