Camp Manitou Hosts Inaugural Spring Break Camp
April 5, 2019 9:24 am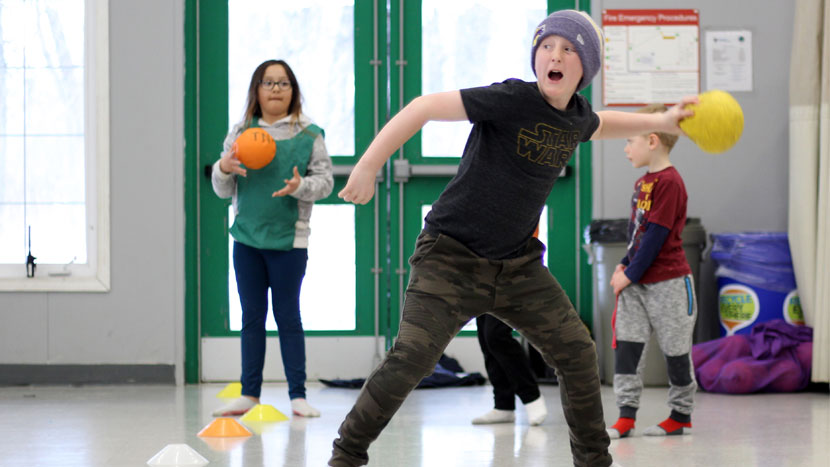 The first-ever Spring Break Camp at Camp Manitou had kids braving some chilly temperatures and taking advantage of the outdoor rink as we skated into spring.
Staff organized a full five-day experience for kids, who had the choice of choosing to attend the full week or select days. Themes for each day included Creativity Day, Sports & Games Day, Wildlife Day, Forest Day and Pyjama Day.
Every day had a new theme but the energy remained the same as kids wove dream catchers, played dodgeball and floor hockey, went on a scavenger hunt and of course skated on a perfectly chilled rink.
Registration numbers for the first ever session over spring break shattered expectations, according to Rick Bochinski, Director of Camp Manitou.
"We were excited to launch this new session and we weren't sure how many people would take advantage of it but we were blown away by how many parents were signing up their kids," he says.
"It definitely bodes well for the future of camp and we're already looking ahead to next year's session."
A crowning achievement for Spring Break Camp was the kids' access to the outdoor rink, which showed no signs of melting or softening even at the end of a sunny March.
Staff at Camp Manitou hope to continue their growth and offer new programs like this to more children. Having the option to utilize winter or summer equipment, based on weather, gives them the ability to adapt and still offer physical, outdoor, fun programming.