Changing summer outlooks and experiences with camperships
October 30, 2018 9:33 am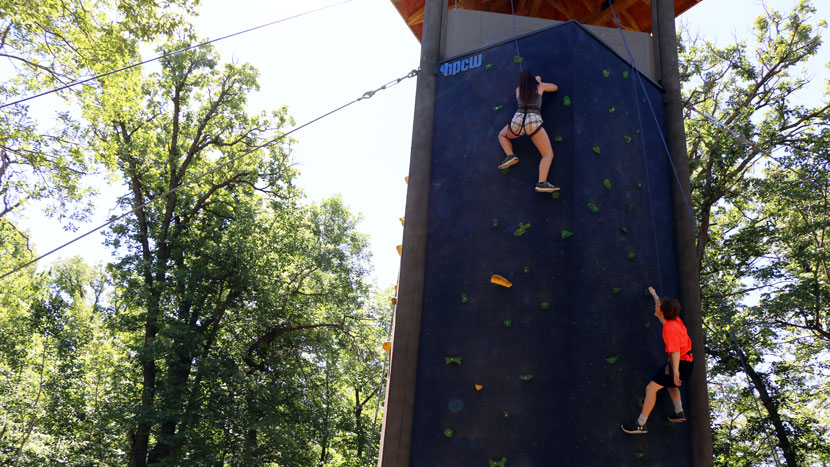 Summer camp is where kids come together to have fun, make new friends and create memories. At camp, children interact with different people and develop a sense of community and belonging. It's a place filled with fresh air and excitement which allows youth to experience success as they discover new talents. Camp provides a safe environment where children can develop a variety of social skills (communication, leadership, decision making, problem solving, conflict resolution) and gain self-confidence.
Camp is beneficial for kids on so many levels, it keeps them physically active while connecting with nature, helps them develop resiliency, shapes character, helps to prevent summer learning loss and develops life skills. Children develop a sense of independence as they gain the courage to try new adventures while being encouraged by positive role models.
Camp Manitou creates a fun and safe environment for campers to take positive risks. Whether they realize it or not, every camper is pushed to grow in character skills like independence and confidence as well as life skills such as resourcefulness, teamwork, and responsibility while they are at camp.
Not all children have the same opportunities to participate in summer camp adventures and connect with nature. Many children do not look forward to summer vacation as they will miss the routine, support, predictability and familiarity of school as well as face the dreaded "What did you do this summer?" question in the fall.
For many parents, the decision to send their kids to camp is an easy one, with the luxury of choosing a camp that best suits their child's interests and schedule as well as the family budget. However, there are parents who just can't afford to send their child to camp. On average, it costs $250 a week to send a child to Camp Manitou for day camp and $400 for a week-long overnight camp.
The True North Youth Foundation, which operates Camp Manitou, believes that no child should be left on the sidelines of the opportunity to develop and belong. Camp Manitou's campership program gives the gift of camp to children whose families suffer from financial barriers. The low income cut-off chart from Statistics Canada is the guide in determining eligibility.
Nearly $14,000 was distributed from the campership fund in June, July and August, allowing more than 45 individual campers and over 410 group campers from four Winnipeg School Division schools and several inner-city groups, including Freight House Early Learning Center, Discovery Children's Centre, Newcomers Employment and Education Development Services (NEEDS) and the Resource Center for Manitobans who are Deaf-Blind to benefit from the camp experience.
Camp Manitou would like to thank the Lions Club, the Assiniboia Downs and the Winnipeg Foundation for their support in making camp accessible to underserved youth through camperships.
Learn more about Camp Manitou camperships at campmanitou.mb.ca/summer-camp/dates-and-rates.