Cory's Story
March 16, 2018 10:13 am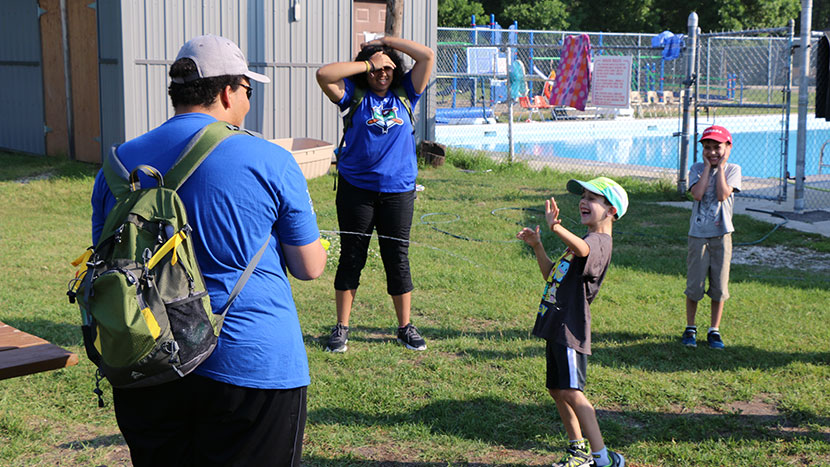 Helping others like the Academy has helped me
Cory remembers taking to the ice with the Winnipeg Jets Hockey Academy (WJHA), then called the "Lil' Moose", as part of the first class from Buchanan Elementary School. There was no way he could know just how much those first small glides on the rink would impact his outlook on school or his academic progress.
Now in Grade 12 Cory has had the support of the True North Youth Foundation for nearly half of his life and knows exactly how the WJHA has made a difference. "I'm pretty sure I'd be failing the majority of classes without their help… I would have had to drop most of my classes if I didn't have the little push the Hockey Academy gave me."
Cory considers the WJHA staff to be his strongest support system and, among the many values instilled throughout his time in the program, he recalls the importance of teamwork to be one of his earliest and greatest takeaways. It's now apparent to him that all along, those weekly visits to the rink have been about so much more than hockey.
"It's more than just hockey, it's about community, friendship and having a strong support system."
When he joined the program in Grade 4, Cory remembers that he didn't like school. "The WJHA made going to school a little easier because it's easier to make friends while you are part of a broader community." When asked to think about life without the True North Youth Foundation, tears began to pool in his eyes. It would have been easy for Cory to take a different path. "I wouldn't be in school, I'd be a high school drop-out."
Instead, the possibilities are open for Cory who, last summer, was hired to work at Camp Manitou as a junior activity leader. When reflecting on this opportunity, Cory revealed a newfound passion. "Working with the kids has been the favorite part of my life so far." So much so that the experience has led him to explore the possibility of becoming a teacher. "I would like to help others like I have been helped by the Hockey Academy."
With the start of the hiring process of summer staff at Camp Manitou and spring just around the corner, Cory is looking forward to graduation and another engaging summer of working with kids at camp before embarking on another chapter of his life – post-secondary education. It's a chapter that may have been written differently if it were not for the motivation and inspiration Cory has found through the WJHA.