TNYF sweetens 50/50 pot with additional $25,000
March 21, 2018 9:15 am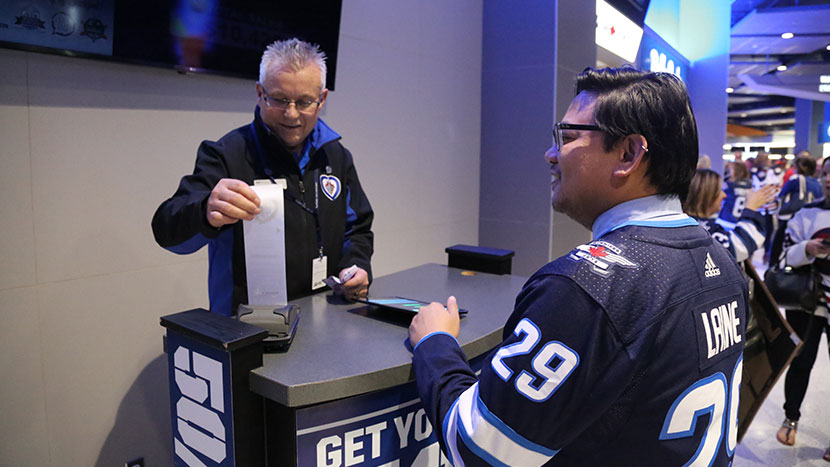 The True North Youth Foundation (TNYF) will hold its seventh "Sweeten the Pot" at the Winnipeg Jets home game on Friday, March 23 at 7 p.m. vs. the Anaheim Ducks. As a "thank you" to fans, the foundation will sweeten the pot by contributing $25,000 to the opening amount.
TNYF is the charitable arm of True North Sports + Entertainment and the Winnipeg Jets Hockey Club. The 50/50 programs of both the Winnipeg Jets and Manitoba Moose are run in support of the TNYF and its three core programs: Winnipeg Jets Hockey Academy, Project 11 and Camp Manitou.
"Through the True North Youth Foundation, the generosity of our hockey fans continues to make a significant and meaningful impact in the lives of thousands of underserved kids in our province," said Dwayne Green, Executive Director of the True North Youth Foundation. "We remain extremely grateful to those who support our 50/50 program, allowing us to enrich the lives of youth in our province and empower their potential."
Tickets for the Kromar 50/50 are sold throughout the concourse at Bell MTS Place at Winnipeg Jets home games from the time doors open until the end of the second period intermission. Tickets are one for $5, three for $10, 10 for $20 and 50 for $50. The winner receives half of the pot.
To learn more about the True North Youth Foundation and its programs, please watch this video:
https://www.nhl.com/jets/video/true-north-youth-foundation/t-277443454/c-46373503