Pop-up yoga spreads love in the community – Project 11 the latest recipient
June 20, 2019 3:22 pm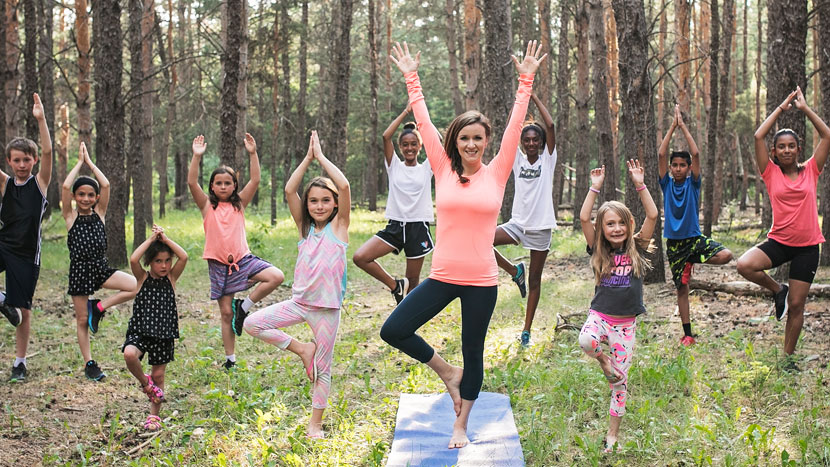 A monthly pop-up yoga event partnered with Camp Manitou in support of Project 11.
Amy Tung created the I Am Love Project as a way to give back to the community, focusing particularly on smaller charities that don't have the resources of bigger ones.
Tung spent years volunteering in the community with West Broadway Youth Outreach and Big Brothers Big Sisters Winnipeg and says she started to notice a funding gap for some organizations.
"Not all organizations have funding for a website or to hire someone for their social media," she says. "I wanted to help smaller charities that are making a huge impact but who we aren't hearing about."
On the first day of every month, Tung and her team select one charity to support and start their campaign, partnerships and promotions all over again.
"Every charity is different. They help in different ways for different people and we work closely alongside them to get the word out and do anything we can to help."
Tung says mental health is very important to her and she decided to support Project 11 this month because of the program's impact with young kids.
"Kids are our future and teaching them healthy practices is very important for our future leaders.
The public should know about Project 11, schools should know about it and I think it's a great way to include the mindfulness piece to the curriculum."
Every pop-up event ticket is $20 and it includes a one-hour yoga class with a local instructor, food, juice samples and everyone gets a gift certificate from local businesses as a token of appreciation.
In addition to the ticket, Tung partners with different schools to create bracelets and the $20 proceeds go to help those less fortunate.
Tung pitches the bracelet idea to kids by asking them how many items at the dollar store they could buy with $20.
"They say they can buy 20 items and I ask them 'if we give one of those items to people who need it, we're helping 20 people. So imagine how many people we can help if we make 10, 20 or 50 bracelets?'"
Tung says when the kids realize the impact of the cause, the charity and the bracelets they immediately are on board. Tung credits their enthusiasm to the fact they know exactly where the money is going.
Kerri Waldbauer, Coordinator of Educational Program for the True North Youth Foundation, says her team is honoured to have been selected for the event.
"We've seen all the incredible work Amy and her team have done over the past year with small charities and we were thrilled when we saw she had chosen us."
I Am Love Project will be celebrating one year of events this coming July and Tung says her initial mission has remained the same and she's continuously blown away by the community support.
"We want to build engagement and create change together. We need to talk to people, need to support each other. The more we work together the healthier we become," she says.
"Through love we inspire, empower and create change."